Apple Music Emmy Ad With Kerry Washington, Mary J. Blige And Taraji P. Henson Goes After Middle-Aged Moms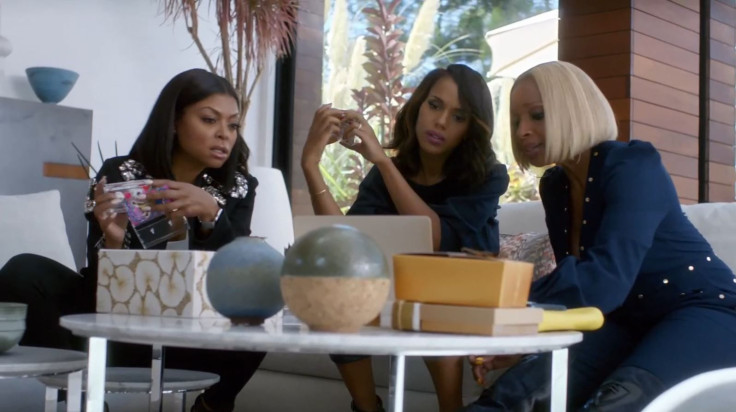 One of the biggest moments of Sunday's historic Emmys broadcast came during a commercial break. A star-studded Apple Music ad starring Kerry Washington, Mary J. Blige and Taraji P. Henson, which focused on the three women hanging out and remembering the music they loved when they were young, was an enormous hit with viewers.
The ad, called "Instant Boyfriend Mixtape Service," was striking not just for its star power and its writing, but for whom it targeted. As companies like Spotify, Apple and Rdio have gone after new customers, they have pursued marketing and content strategies designed to appeal to young men, from lower prices for college students to video and content partnerships with companies like Vice and ESPN.
What they have not done, for the most part, is go after those young men's girlfriends or mothers. At the moment, a majority of the people using on-demand streaming services are young men: According to MIDiA Research, 60 percent of streaming music subscribers, a category dominated by on-demand services like Apple Music and Spotify, are males aged 25-34. Yet women are hardly allergic to streaming in general. According to data from Music Watch, the gender breakdown of Americans using any kind of streaming service, be it on-demand like Spotify or nondeclarative, like Pandora, is practically even; women represent 51.1 percent of the streaming audience.
That could mean that targeting women would be a big opportunity for Apple, and targeting older women might be the smartest play of all: The largest share of the female audience that streams music is aged 36 to 50, according to Music Watch data, a demographic that makes many key purchasing decisions for households, and one that will have enough disposable income to handle the monthly subscription fee in the neighborhood of $10, which many consumers view as a bit pricey. If nothing else, they have more disposable income than their strapped teens and young adult kids.
The women starring in the ad that debuted Sunday night are tremendously popular with moms. Washington is the star of "Scandal," a show that is enormously popular with women and mothers; Blige, who has been making records since 1989, is one of the elder statesmen of R&B, a genre that's been marketed primarily to women for decades; Henson is the star of Fox's runaway hit drama "Empire," a show that owes much of its meteoric rise to female viewers.
This is the second ad that demonstrates that Apple is going to use very different messages to offer streaming music to customers. An ad that debuted during MTV's Video Music Awards in August featured the streaming star the Weeknd and spoke mostly to the limitless control a user can have over music. The ad that debuted Sunday night, on the other hand, focused on Apple Music's curation and on the nostalgia and good times that come from listening to music from one's youth.
Apple can afford to spend big on ads aimed at specific demographics. Its 2014 ad budget of $1.2 billion surpasses Spotify's yearly revenues.
© Copyright IBTimes 2023. All rights reserved.