Apple Music Service Features Less Important Than Apple Inc.'s $1.2 Billion Ad Budget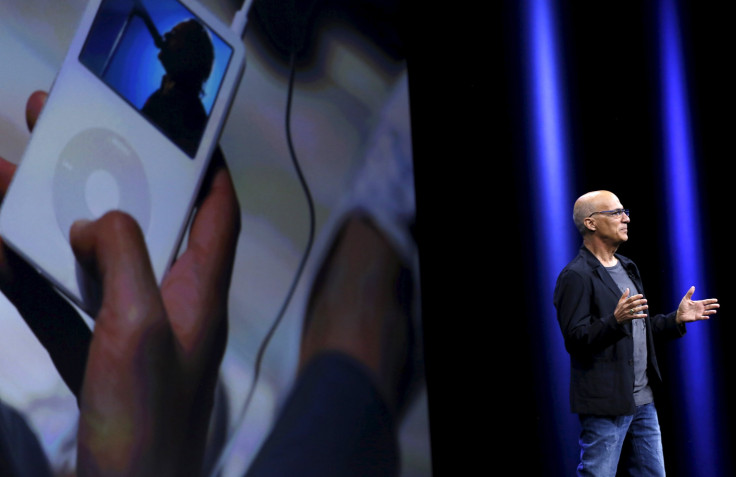 When Apple Music launched Monday, observers immediately began picking it apart and trying to figure out how it stacks up against the competition. But the service's biggest advantages won't be found in the app itself. Instead, they reside in consumers' minds, in their pockets and in Apple's bank accounts. The world's richest company happens to own the world's most valuable brand, and those things confer a significant advantage to Apple as it rolls out Apple Music.
"Apple is almost a magical brand," said C. Samuel Craig, professor of marketing and international business at NYU's Stern School of Business. "They've achieved a mythical status."
Thanks to a nearly unprecedented run of success, starting with the iPhone and moving through to the Apple Watch, no other company on earth can launch a product that so many people will be eager to try and embrace. And despite the fact that its most recent musical experiment backfired, Apple's tremendous brand equity gives it a leg up on competitors like Tidal, Rdio, Rhapsody, Deezer and Spotify.
Big Ad Spender
According to a research report published earlier this month by WPP and Millward Brown, Apple is the world's most valuable brand by a wide margin. By Milllward Brown's calculations, Apple's brand alone is worth more than $246 billion, 42 percent more than Google's brand, the world's second most valuable.
That success is partly due to the caliber of Apple products, but the company also spends considerable sums on promoting its wares. Apple routinely ranks among the world's top 100 advertisers in terms of its global spending, according to the Ad Age Data Center, and because of its tremendous revenues, it's comfortable spending big on promotion. The company spent $1.2 billion on advertising in 2014, according to public filings, which is slightly more than all of the revenue Spotify brought in last year. And while most of that money is likely to go toward ads for products like the Apple Watch and the iPad, expect a significant amount to go toward promoting Apple Music.
Apple's Ecosystem
While all the streaming players have been pushing hard to integrate their respective services into as many devices and vehicles as possible, none of them has close to the structural advantages Apple enjoys. When it launches the next version of its mobile and desktop operating systems in July, Apple has the chance to instantly push Apple Music onto millions of devices around the world, for free. Moreover, this will be another Apple iPhone app -- like the App Store, Safari and Newsstand -- that you cannot delete.
The company announced Monday that it will offer everyone a three-month free trial of Apple Music. Once those three months have passed, converting people will be easy enough. Thanks to the 800 million credit card numbers it has on file, users will likely be able to switch to a paid version of the service with just a handful of finger taps or mouse clicks. "They have this great chance to get a high conversion rate," New Music Seminar founder Tom Silverman
told International Business Times
earlier this year.
First Mover, No Advantage
Apple Music may be entering a crowded field, but the yearslong head start that rivals like Rhapsody and Rdio have had in the U.S. market may not have conferred much of an advantage. When Apple Music's competitors launched, the concept of streaming any song you wanted, whenever you wanted, was fairly difficult for consumers to wrap their heads around, and it explaining its value is still very necessary. As recently as last month, the head of Rdio, Anthony Bay, suggested that educating consumers on the value of his service's premium tier was the top priority.
The emphasis on education is evident in the streaming services' earliest ads. Spotify's first U.S. TV ad campaign, which launched last fall, split the difference between explaining what Spotify does and how it can benefit its users. Rdio, which has aired just one TV ad in the United States and a handful in Canada, has chosen to foreground individual artists rather than its features.
Yet even with all these built-in advantages, Apple will still have to make the case for its product alone. "They can't say, 'It's like Spotify, but better,'" Craig said. "I think they have to establish a clear identity."
"I think if you're comparing Apple's service to Spotify's, for example, there's a lot of similarity," Craig continued. "For that reason, given Apple's advantages, it's going to be an uphill battle for Spotify."
© Copyright IBTimes 2023. All rights reserved.
FOLLOW MORE IBT NEWS ON THE BELOW CHANNELS