Apple Pay Cash: Tips, Fees, Set Up, Transaction Limits, iMessage Payments, More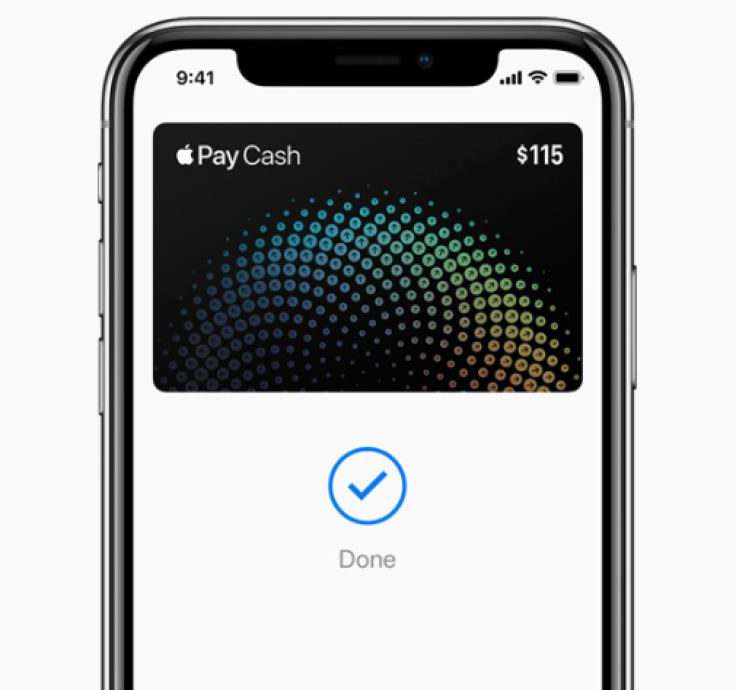 Apple Pay Cash features are now available to everyone with the latest iOS 11 updates, and while the improvements should make users' lives easier, there are still some questions about the service.
Apple Pay Cash features launched with iOS 11.2. The improvements were not rolled out to everyone at first on Monday, causing some confusion, but Apple announced yesterday the features were officially launched for all users in the United States.
How To Use The Apple Pay Cash Card
Apple Pay Cash allows users to send and receive money on iMessage, without the need of downloading separate apps like Venmo. When someone pays a user, the funds stay on the Apple pay Cash Card, which can be found in the Wallet app. The amount of money on the Apple Pay Cash card is displayed on the top-right corner of the digital card. Users can use that money to send funds to contacts, make purchases in stores or online, or users can transfer the money to their bank account. They can view their Apple Pay Cash transaction history in the Wallet app.
Devices Compatible With Apple Pay Cash
To use Apple Pay Cash features, users must have an iPhone SE, iPhone 6 and later, Apple Watch, iPad Pro, iPad (5th Generation), iPad Air 2 or iPad mini 3. iPhones and iPads should be updated with iOS 11.2, while Apple Watch owners should install watchOS 4.2.
How To Set Up Apple Pay Cash
When users install iOS 11.2, a pop-up appears on iMessage asking them to set up Apple Pay. If they choose to set up the service later, users can go to Settings > Wallet & Apple Pay > Apple Pay Cash and follow the instructions. The process is quick and easy for those who have already filed a card with Apple Pay.
How To Send Money On iMessage With Apple Pay Cash
After setting up Apple Pay Cash, users can send money through iMessage by opening up a current or new conversation with the person they want to pay. Users can then tap on the Apple Pay icon on the bottom of the screen next to the App Store button, choose the "+" or "-" symbol to set the amount or choose the "Show Keypad" option to type it in. Users can then press "Pay" and enter an optional message. After that, users can tap "Send" and confirm the payment using Touch ID or Face ID.
To carry out person-to-person payments, both users need to have Apple Pay Cash set up on their Apple gadget. This also means funds cannot be sent to contacts with Android devices. Payments are not available in group chats on iMessage.
Apple Pay Cash Age Restriction
Apple Pay Cash's person-to-person payment feature is available to users that are at least 18 years old.
Is Apple Pay Cash Free To Use?
Using Apple Pay Cash is free with a debit card. However, a three percent fee is applied when sending money using a credit card. Apple also assures that Apple Pay Cash doesn't affect a person's credit and won't be impacted by any credit freezes.
Apple Pay Cash Limits
Apple Pay Cash comes with some limitations. For example, the maximum balance on an Apple Pay Cash card users can have after verifying their identity is $20,000.
When it comes to sending and receiving money on iMessage, the minimum amount is $1 per message, while the maximum is $3,000. Within a 7-day timeframe users can send or receive a maximum of $10,000.
For bank transfers, users can transfer a minimum of $1 or up to $3,000 on a single bank transaction. Within a 7-day period, users can send up to $20,000 to their bank account.
Users who want to add funds from a debit card or prepaid card can add a minimum of $10 on the Apple Pay Cash card per transaction and a maximum of $3,000. In a 7-day timeframe, users can add up to $10,000.
© Copyright IBTimes 2023. All rights reserved.
FOLLOW MORE IBT NEWS ON THE BELOW CHANNELS