Apple Pay Update: Added Support For 21 US Banks Overshadowed By Earnings Call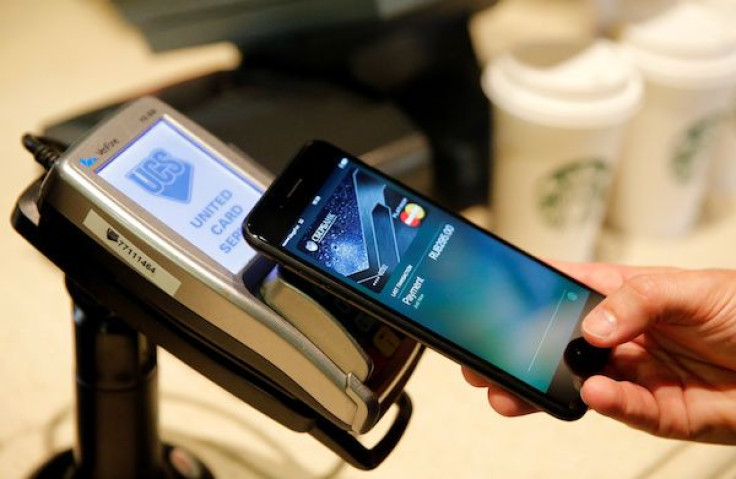 Apple Pay was quietly updated on Tuesday while everyone had their attention on Apple's earnings call. The latest update adds support for more U.S. banks and one Australia-based financial institution to the Cupertino giant's mobile payment and digital wallet service.
According to AppleInsider, most of the latest additions to Apple Pay are local banks and regional credit unions that are serving customers in not-so-populated places in America. The 21 U.S. banks that gained Apple Pay support this week are as follows:
1st Constitution Bank
Alerus Financial N.A.
Bank of Cashton
Bank of New Mexico
BankStar Financial
Central National Bank & Trust Company
Chevron Federal Credit Union
Citizens Community Bank
Connexus Credit Union
DATCU
Department of Commerce Federal Credit Union
First Bank Blue Earth
First National Bank of Pana
First US Community Credit Union
Legacy Bank
Manasquan Bank
Market USA Federal Credit Union
Midstates Bank N.A.
Security State Bank of Hibbing
Skyward Credit Union
The Bank of Bennington
Two River Community Bank
Apple also indicated on its support page that it is continuously working to bring support to more banks, so users should just check back soon if they don't see their bank on the list of participating banks in Canada and United States. The tech giant also stated that there are cards from participating banks that are still not supported in Apple Pay, so users should contact their bank for clarifications and more details.
READ: How Apple prevents new iPhones from getting leaked
Apart from the addition of 21 U.S. banks, Samsung Pay's main rival has also launched support for HSBC Australia. This means customers can now add any HSBC Australia-issued Visa or MasterCard-branded credit card to their mobile wallet. The bank said that it is expecting most of its customers to embrace Apple Pay as tap-and-go payments continue to see a wider implementation.
HSBC Australia's Head of Retail Banking and Wealth Management Graham Heunis has also admitted in a statement that the decision to get Apple Pay support was heavily influenced by their customers' demand for it. "Our customers have told us they want to be able to use Apple Pay in Australia, and we're proud to be able to make this service available to them," Heunis said.
HSBC is the latest Australian bank to get Apple Pay support. It joins the likes of ANZ, Macquarie and American Express. On the other hand, there are still major Australian financial institutions that are not supported by Apple's mobile payment service, namely: Westpac banking Corporation, Commonwealth Bank of Australia, NAB and Bendigo and Adelaide. MacRumors says this is due to the fact that these banks' negotiations with Apple failed. They have since resisted supporting the tech giant's advanced payment system.
Meanwhile, Apple CEO Tim Cook revealed during yesterday's investor conference that Apple Pay transactions were up 450 percent year-over-year for the three-month period that ended on April 1. This is not surprising at all considering that Apple has seen the rapid growth of its payment service in Japan and Spain, alongside the service's expansion to other parts of the world.
© Copyright IBTimes 2023. All rights reserved.
FOLLOW MORE IBT NEWS ON THE BELOW CHANNELS