Apple Pay Vs PayPal: Apple's Digital Wallet Could Be The Next Big Thing For Luxury Fashion Markets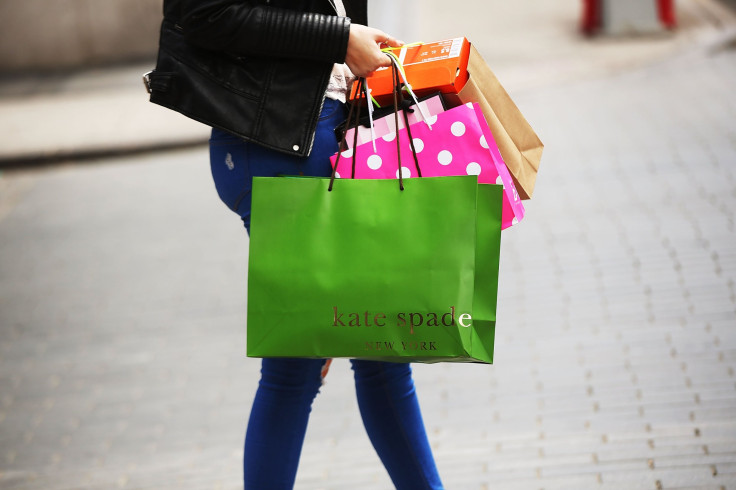 Apple Pay may become a major player in the fashion industry, because mobile payment apps are redefining the ways people go shopping. According to a 2016 survey by the Pew Research Center, 15 percent of Americans buy something online every week. As retailers look to personalize in-person shopping experiences through high-tech interaction, payment apps gain even greater pull with fashion connoisseurs.
Right now, PayPal is the biggest mobile payment company with widespread influence in fashion markets. Fashion merchants make up a hefty chunk of PayPal's most active vendors, and PayPal communications manager Joe Gallo told International Business Times the fashion sector is also one of the top industries receiving small business loans from PayPal Working Capital. Shoppers can even use PayPal at major retailers like American Eagle and Nine West. But Apple Pay, which first debuted in 2014, is quickly catching up.
Read: PayPal Sets Sights On Small Businesses, Offers New Toolkit for Business Owners
Fortune magazine recently reported Apple Pay transactions rose 450 percent in the past year.
The publically available figures still lack crucial context, like transaction types and volume. However, on the surface it looks like the payment app is more popular with brick-and-mortar stores than other competing apps.
Research by Boston Retail Partners found Apple Pay is now accepted by 36 percent of U.S. merchants. Furthermore, 22 percent of surveyed retailers who don't already, said they plan to start accepting Apple Pay within the year. This prospective growth with established retailers, combined with Apple's reputation, puts Apple Pay in a much better position to conquer luxury fashion markets.
Read: How To Use Apple Pay And Samsung Pay
"Apple is a premium brand," Stephan Schambach, the founder and chief executive officer of NewStore, told Digiday. "Since its customers have signaled they are willing to spend hundreds of dollars on devices, they are likely to do the same for other goods and experiences." A recent study by retail commerce platform Branding Brand found that Apple Pay users tend to buy more "Apple Pay users overall are spending more than they do with PayPal," Branding Brand CEO Chris Mason said in a press release. "On average, customers who checkout with Apple Pay spend 17 percent more than users who checkout with PayPal."
PayPal already has a few partnerships with luxury brands like Saks Fifth Avenue and Ralph Lauren. But Apple Pay is right on their heels with its own luxury partnerships, including Barneys New York and Sephora. Apple Pay also has a digital advantage compared to other mobile payment apps, a quicker login for online shoppers.
Apple Pay is already available in France, home to the couture fashion capital Paris. And rumor has it that Italy, the luxury shoe motherland, may be next. All things considered, Apple Pay may earn the tech company more clout with fashion consumers than any of its previous watches and wearables.
© Copyright IBTimes 2023. All rights reserved.