Apple Pro Display XDR Owners Advised To Use Special Cloth When Cleaning Device
KEY POINTS
Apple just released its new Pro Display XDR
Apple warns against using other cloths to clean the display on the pricier nano-texture glass model
Replacement cleaning cloths are available in the event of a loss
Apple advises those who bought the new Pro Display XDR to use a special cleaning cloth in order to avoid damaging their pricey new monitor.
Cupertino tech giant Apple had just released its new Pro Display XDR alongside a warning that users should avoid using other cloths to dust it off and clean its screen, Apple Insider reported. In a support document, Apple advised new Pro Display XDR owners to use the cloth that came with the device in order to "prevent damage" to the display.
Apple specifically mentioned that those who bought the pricier model with "nano-texture" glass to use no other cloth except the one that came supplied with the device when purchased. This dry polishing cloth, the company noted, should never be used with water or any other liquid to clean the glass. All dirt and dust should on the screen only be removed using the cloth.
Those who worry about misplacing or losing the cloth for some reason (such as a playful pet, for example) shouldn't try to use other cloths, no matter how soft they are, even of they're made of microfiber cloth. Apple said replacement polishing cloths are available, and users who need a replacement should simply contact the company for one.
Apple Insider noted that the Pro Display XDR model with nano-texture glass costs $5,999. Nano-texture glass is a matte glass created using a special nanometer-level etching method. It is not a coating, but is instead an etched layer designed to reduce glare and produce excellent image quality by dispersing incident light.
Users who bought the lower-cost Pro Display XDR model with standard glass, on the other hand, are also advised to use the supplied polishing cloth. Those who misplace the supplied cloth, however, are not required to contact Apple for a replacement. In the event that the cloth is lost, users can use "another clean, dry, micro-fiber cloth to wipe dust or smudges off the screen."
Furthermore, unlike the nano-texture glass model, the screen on the Pro Display XDR with standard glass can be cleaned using a "small amount of water" added to the cloth. Acetone or acetone-based cleaners, however, are not advised. Spraying water on the screen is also prohibited as the liquid might "drip inside the display and cause damage" to the $4,999 monitor.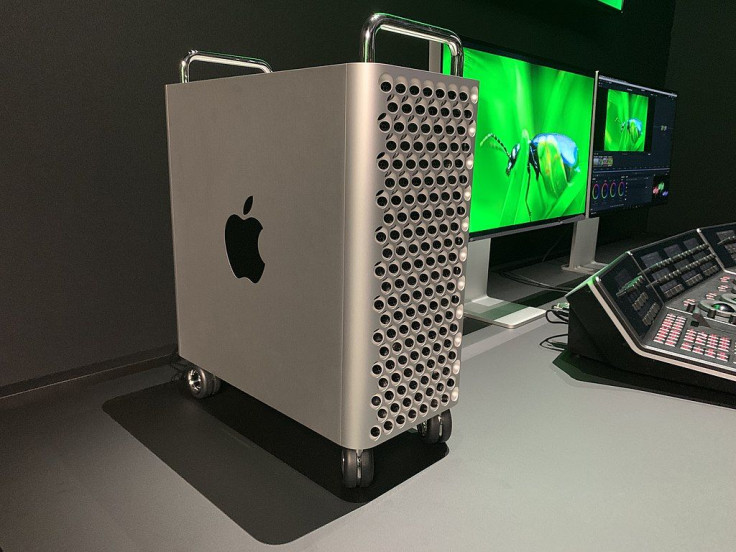 © Copyright IBTimes 2023. All rights reserved.