Apple Reveals Its Own iPhone 6 Bend Tests In Hopes Of Killing Off #BendGate Once And For All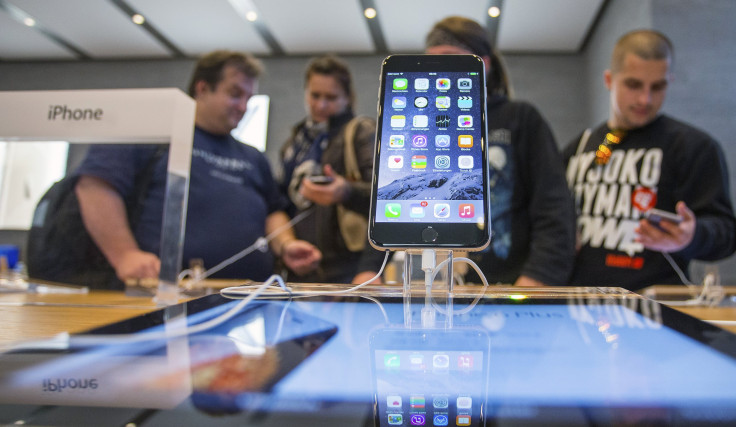 Apple wants to kill off "Bendgate" once and for all. The company invited a number of influential tech reviewers and journalists from Re/Code, the Wall Street Journal, CNBC and the Verge inside its test facilities on Thursday to give them a rare look at how they tested the iPhone 6.
Apple performed a number of tests on the iPhone 6, including a three-point bend test (similar to one performed by uBreakiFix), pressure-point testing, torsion testing and sit tests, according to the Wall Street Journal. Apple says it also subjects its iPhones to human tests to monitor real-world performance of the devices.
The iPhone 6 was tested 15,000 times before its release, Apple senior vice president of hardware engineering, Dan Riccio, told CNBC. Despite the battery of tests, Apple acknowledged that its products do have physical limits. "The bottom line is that if you use enough force to bend an iPhone, or any phone, it's going to deform," Riccio told the Verge.
Apple claims only nine customers have contacted the company regarding iPhone 6 Plus bending issues, according to an official statement by the Cupertino, California, tech titan on Thursday.
While an inside look at Apple tests facilities is rare, the company has opened its doors to the media in the past. After a number of complaints regarding the 2010 iPhone 4's flawed antenna design, which was dubbed "Antennagate," Apple invited select media members to take a look at its "black lab" wireless testing facility.
© Copyright IBTimes 2022. All rights reserved.
FOLLOW MORE IBT NEWS ON THE BELOW CHANNELS