Apple, Samsung Smartphones Suffer Drop In Q2 Market Share As Chinese Vendors Boost Market Growth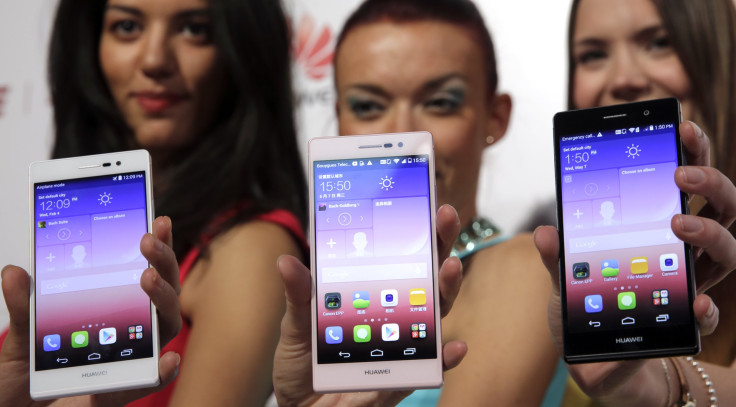 Chinese companies are gaining ground at the expense of established leaders in the global smartphone market, which is reaching greater heights, according to a new report released by International Data Corporation, or IDC, on Tuesday.
Apple Inc. (NASDAQ:AAPL) and Samsung Electronics Co Ltd (KRX:005935) witnessed a significant drop in their smartphone market shares in the second quarter of 2014 while smaller Chinese vendors helped lead the industry's growth during this period, the report shows.
Apple suffered a 1.1 percentage point drop in its smartphone market share in the second quarter -- typically the company's slowest three-month period in a year -- in advance of the launch of the iPhone 6, "with consumers holding their collective breath for the long-awaited bigger screens." Meanwhile, Samsung, which lost 7.1 percentage points in market share compared to a year ago, was the only smartphone vendor among the top five to experience a negative growth rate.
"Despite a challenging quarter for Samsung, and to a lesser extent Apple, the strong market demand boosted results for most smartphone vendors," an IDC statement said. "Among the top vendors in the market, a wide range of Chinese OEMs more than outpaced the market in 2Q14."
Third on the list was Huawei, which nearly doubled its shipments from a year ago, at an annual rate of 95.1 percent. Lenovo Group Limited (HKG:0992) and LG Electronics Inc. (KRX:066570) followed with year-on-year growth rates of 38.7 percent and 19.8 percent, respectively.
"As the death of the feature phone approaches more rapidly than before, it is the Chinese vendors that are ready to usher emerging market consumers into smartphones," Melissa Chau, a senior research manager at IDC, said in the statement. "The offer of smartphones at a much better value than the top global players but with a stronger build quality and larger scale than local competitors gives these vendors a precarious competitive advantage."

Samsung shipped 74.3 million smartphones in the second quarter for a market share of 25.2 percent, down from 32.3 percent in the second quarter of 2013. Apple shipped 35.1 million iPhones during the second quarter of this year, accounting for a market share of 11.9 percent, a slight drop from 13 percent a year ago.
Meanwhile, the overall smartphone market grew 23.1 percent year-on-year in the second quarter of 2014 with a record 295.3 million shipments. Emerging markets that are well served by local companies helped drive growing demand for smartphones, according to IDC.
"Right now we have more than a dozen vendors that are capable of landing in the top 5 next quarter," Ryan Reith, a program director at IDC, said. "A handful of these companies are currently operating in a single country, but no one should mistake that for complacency – they all recognize the opportunity that lies outside their home turf."
© Copyright IBTimes 2022. All rights reserved.
FOLLOW MORE IBT NEWS ON THE BELOW CHANNELS