Apple Sets Up Seattle Hub To Work On AI, Machine Learning; Improved Siri In The Works?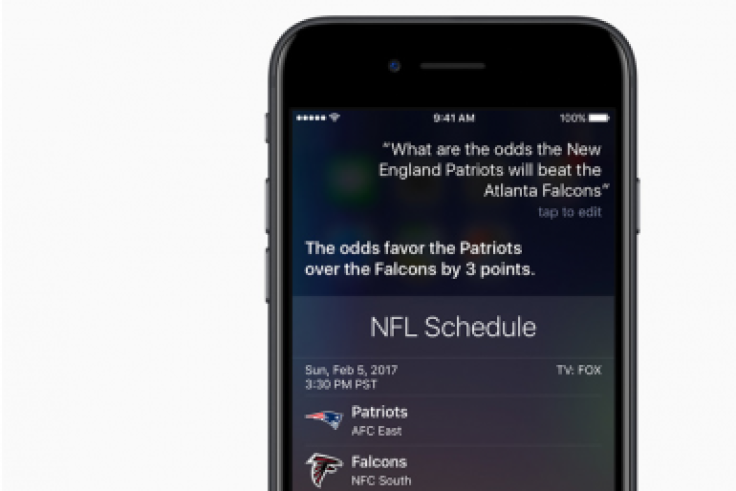 Apple is setting up engineering operations in Seattle to develop artificial intelligence applications for its range of devices including the iPhone, MacBooks, Apple Watch and iPads among others. Geekwire reported Thursday the company has invested in the venture to realize its "AI ambitions" and has setup a $1 million endowed professorship in artificial intelligence and machine learning at the University of Washington in accordance with its acquisition of Australian start-up Turi in August last year.
"We're trying to find the best people who are excited about AI and machine learning — excited about research and thinking long term but also bringing those ideas into products that impact and delight our customers," Carlos Guestrin, director of machine learning at Apple told Geekwire on Thursday.
He also added: "We work on the whole spectrum. It's not just about doing research, but it's about the technology transfer and how that gets embedded into experiences that customers love."
Apple is finally treading the way Google, Microsoft, HTC and Amazon have already ventured — all those companies have already come out with artificial intelligence-enabled voice assistants.
While Apple is generally extremely secretive about its future offerings, rumors abound that the company could be working towards an enhanced version of its voice assistant Siri — one of the first intelligent voice assistants from a major smartphone maker when it made its debut with the iPhone 4S in 2012. But with Alexa and Google Assistant offering features such as voice-based payments, Siri has been left behind. The company could actually catch up with other smartphone makers in its next operating system update — iOS 11, expected to be launched at the World Wide Developers Conference, to be held in San Jose, California, in June.
The company currently employs 1,200 people in Washington state, including employees at the Two Union Square office in Seattle.
Its acquisition of Turi by Apple in August was first reported by Geekwire.
© Copyright IBTimes 2023. All rights reserved.
FOLLOW MORE IBT NEWS ON THE BELOW CHANNELS