Apple Stock Up 26% This Year, Could Hit $1 Trillion Valuation Soon
Apple Inc. fell short of returning to a market cap of $1 trillion Tuesday after its shares fell 0.3 percent to $199.50, ending a nine-day winning streak.
Shares slipped following Apple's fiscal fourth-quarter earnings report. Investors pulled back over fears that Apple's pricing model (which pushes prices ever higher) is unsustainable. There are also lingering supply side fears.
Apple's shares began Tuesday trading ahead by 1 percent, but gains evaporated in afternoon trading. It briefly slipped past the $950 billion mark in intraday trading for the first time since the stock sank last fall. Shares later skid to a 0.3% decline to close at $199.50.
Despite this, Apple's stock is up more than 26 percent so far this year compared to a 12 percent rise for the Dow Jones Industrial Average, of which Apple is a component. Its market cap rose to $943.5 billion on Tuesday. Apple shares have to close at or above $212.08 for the company to cross the $1 trillion market cap once again.
Analysts said the last time Apple posted nine straight days of gains was in September 2018, about a month after its market cap hit the historic $1 trillion mark on Aug. 2. On that day, Apple's stock gained 2.92 percent to close at $207.39, making Apple the first company to reach the trillion dollar milestone.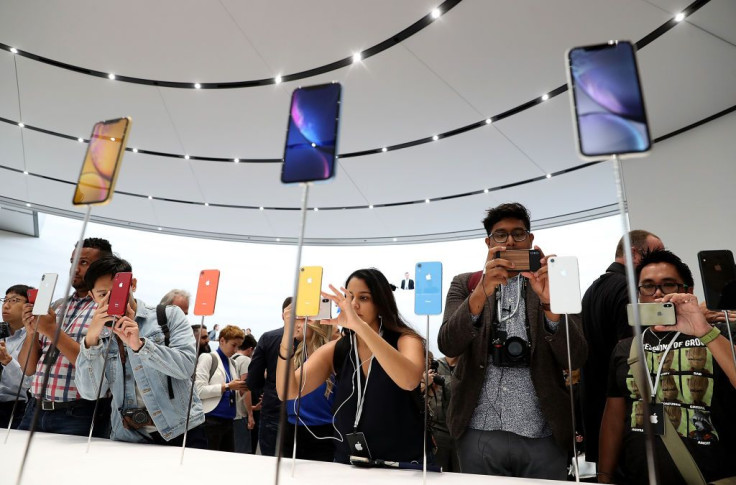 Tuesday's closing price of $199.50 gave Apple a market cap of some $940 billion, 6.3 percent short of $1 trillion.
Surprisingly, the nine-day rally followed Apple's celebrity-packed but underwhelming event on March 25 that disappointed investors and Wall Street.
Apple is scheduled to report earnings on April 30. Good news is expected from the company's new services offerings focused on gaming, videos, and news. On the current business side, investors will be looking for signs of stabilization in iPhone sales after last year's disappointing results.
© Copyright IBTimes 2023. All rights reserved.