Apple Updates Trade-In Program To Include Cracked Screens, Buttons And Cameras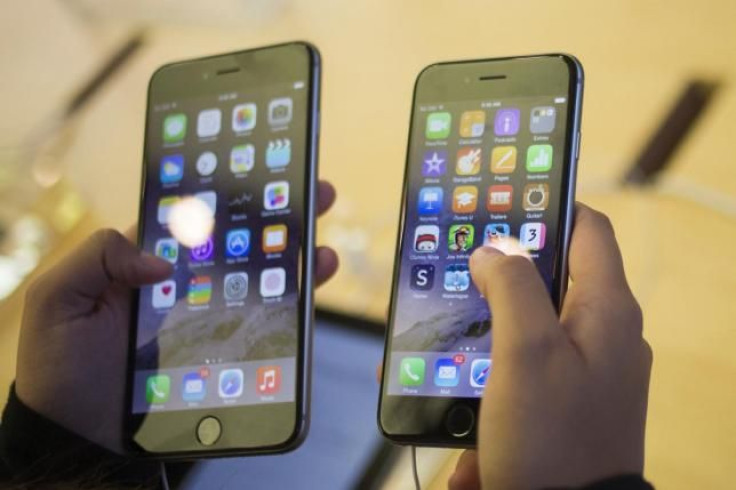 Apple's iPhone sales dropped for the first time ever in the final three months of 2015 and the company is predicting an even bigger drop in the current quarter. It is, therefore, no surprise to learn that the company is preparing to launch a new program to allow those with broken iPhones to trade in their own phones for a shiny new model.
The Apple Store Reuse and Recycle iPhone trade-in program already allows customers with older models to trade them in for store credit, but until now that program has not allowed any iPhones with broken or cracked screens, cameras or buttons to take part. That, according to Mark Gurman at 9to5Mac, is all about to change.
"Starting this week, the updated program will allow Apple Stores to give credit for iPhone 5s and iPhone 6/6 Plus units with damaged displays, cameras, and buttons within reason," Gurman says, quoting sources inside Apple. The change to the program is designed to entice those customers who may have opted to simply repair their screen, home button or camera, to upgrade to a newer model and therefore help bolster Apple's sales figures.
However, customers may have to think long and hard about taking the trade-in as the reported figures Apple will offer are not overly generous. According to Gurman, Apple will offer $50 for an iPhone 5s, $200 for an iPhone 6, and $250 for an iPhone 6 Plus. It is unclear if any other models will be included in the program.
Apple shipped 74.78 million iPhone units in the final three months of 2015. However, the number it sold to end users was just 71.5 million, a lot lower than the 74.7 million it sold in the previous three months. At the same time, the average selling price of an iPhone is increasing, suggesting that customers are skewing towards the more expensive models. It is unclear how the upgrade program will affect this trend, or if enough people will participate for it to have a significant impact on the company's bottom line.
Alongside the update to the trade-in program Apple is also reported to be preparing to offer the installation of screen protectors at all its retail stores from this week.
© Copyright IBTimes 2023. All rights reserved.