Apple Watch 2 Rumors: Apple's Slimmed Down Timepiece May Hit Mass Production In Q2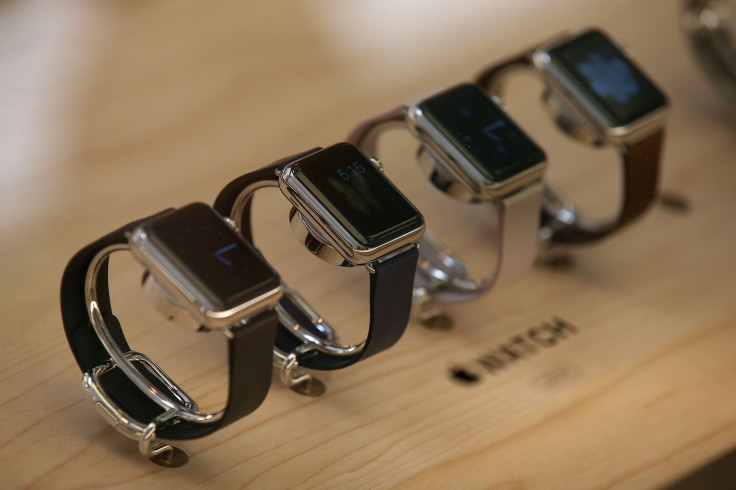 Apple's next smartwatch could start rolling down the assembly line soon. The Apple Watch 2 is expected to enter mass production starting in the second quarter of this year, according to Digitimes.
There was some initial talk that Apple was considering spreading out orders of the Watch to multiple assemblers such as Foxconn. However, Quanta, assembler of the first Apple Watch, is expected to handle all Apple Watch 2 orders. The reason behind this is because Apple's smartwatch order volumes aren't expected to rise to a level where additional manufacturers would be necessary, according to unnamed sources speaking to Digitimes.
When it comes to sales of Apple's first smartwatch, the company hasn't said much about revenue and unit shipments. But that doesn't exactly come as a surprise, as Apple in Oct. 2014 noted that it had no plans to break out the specifics on the Apple Watch. At least for now, it's bundled in financial reports into Apple's Other Products category, which also includes sales of the Apple TV, iPod, Beats headphones and third-party accessories.
That being said, third-party estimates put Apple's 2015 Apple Watch shipments at around 13 million units, according to IDC.
Apple Watch and Apple Watch Sport | SpecOut
As for the Apple Watch 2, Apple hasn't officially said that it's even in the works. However, several rumors have pointed to features such as a slimmer display and a built-in FaceTime camera. Apple was initially expected to unveil its second generation smartwatch during an event in March, alongside a 4-inch iPhone. Instead, Apple is expected to unveil a fully redesigned Apple Watch 2 in September.
In lieu of a new smartwatch unveil, Apple is expected to show off a software update for the smartwatch as well as new bands during the March event, according to 9to5Mac.
© Copyright IBTimes 2023. All rights reserved.