Apple Watch Deal: Why You Should (Or Shouldn't Buy) The Apple Inc. Smartwatch Now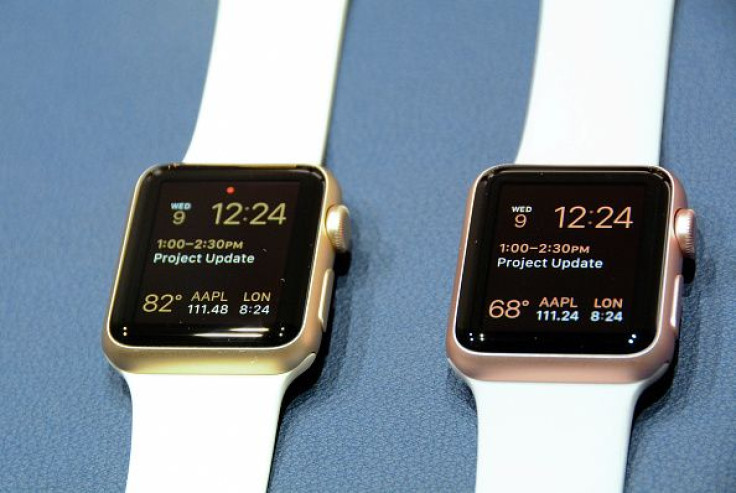 If you're looking to purchase the Apple Watch this holiday season, you may be in a bit of a buyer's dilemma. On one hand, Apple is anticipated to launch the Apple Watch 2 in just a few short months. On the other hand, Best Buy has slashed the prices of all the models it sells by $100 -- making the starting price for the Apple Watch only $249.
In either case, it isn't an easy decision. Whether you're looking to save or looking to stay on the bleeding edge, here are a few reasons why you should (or shouldn't) hold off from buying the Apple Watch.
Why You Should Hold Off
The Apple Watch is already eight months old -- not quite ancient, though at the same time certainly not new when taking into account Apple's annual release cycle. It does a number of things well such as mobile payments through Apple Pay, notifications and text messages. And it's a great tool to have when used with Apple Maps for navigation. But there's still plenty of room for improvement.
Despite the addition of support for native third-party apps, they often can be slow to load. While there are thousands of apps to choose from, you'd be hard-pressed to call most of them "essentials." Not to mention the battery will typically get you through a work day. But you'll still need to charge it on a nightly basis.
If you can muster the patience, the Apple Watch 2 is also just around the corner for a launch sometime in March. Details surrounding the smartwatch are anything but confirmed. However, rumors point to a number of new features, including new case materials, built-in camera and a thinner display. While it's not a rule per se, historically Apple products see a huge improvement in the second generation, as was seen with the iPhone 3G and the iPad 2 -- the latter of which many consumers continue to use to this day.
Why You Should Buy It
If you've been waiting for the opportunity to buy the Apple Watch at a reduced price, here's your chance. At $249, that makes the base price of the aluminum Apple Watch Sport about $50 to $100 below the starting price of many Android Wear smartwatches, such as the Moto 360 and the Huawei Watch. Or if you prefer a different material, the same $100 discount also applies to the stainless steel Apple Watch at Best Buy -- bringing its starting price down to $449.
The Apple Watch is still a "work in progress," but getting around and staying connected is even easier with the watch's seamless integration of Apple Maps, messages, notifications, Apple Pay and a slew of other features. Whatever you choose, keeping those things in mind should help you come to the right decision.
© Copyright IBTimes 2023. All rights reserved.