Apple Watch With Face ID In The Works? New Patent Suggests So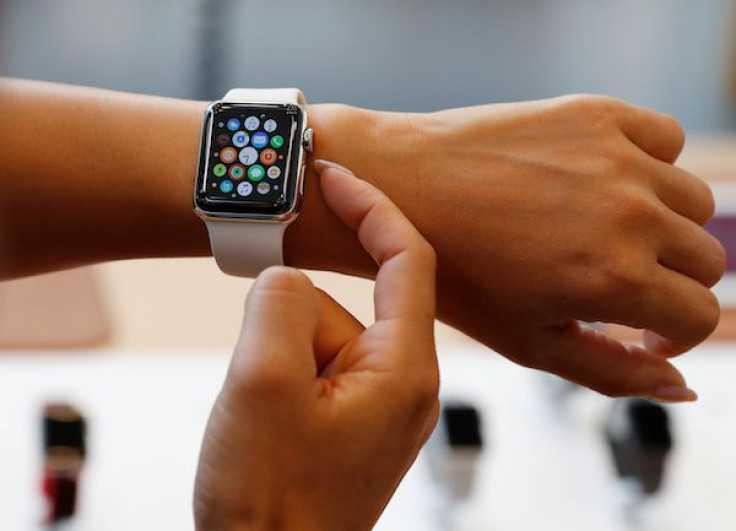 A new Apple patent may be hinting at the inclusion of Face ID in upcoming Apple Watch installments. The document mentions a camera and "user identification" — two things that are strongly linked to the TrueDepth camera system of the iPhone X.
Late last week, the U.S. Patent & Trademark office published another patent application from the Cupertino giant. The document is centered on the Apple Watch and new features in the pipeline. The patent mentions a lot of sensors and a camera that are expected to enhance the user experience.
A preceding patent that was published last October stated that a selfie camera is among the features that are being developed for the Apple Watch. However, the new document may be hinting at another function of the camera that will be added to the watchOS-running wearable.
According to Patently Apple, the tech giant quietly mentioned "user idetification" in the patent that was filed before the launch of the iPhone X and its Face ID feature. So it's possible that the company was strategically toning down the inclusion of Face ID in future smartwatches at the time when the patent application was made.
However, some aspects of the patent give away the idea that the camera will support Face ID. A statement about the camera describes it as being capable of capturing images of nearby images and bar codes or QR codes. Also mentioned is how the feature could capture an image of the user.
Forbes picked up Patently Apple's report on the new Apple document and somehow ended up claiming that the device described in the patent could be the Apple Watch Series 4, which is expected to be unveiled in September alongside the new iPhones.
Face ID replaces Apple's Touch ID biometric system on the iPhone X. It serves as a more sophisticated unlocking feature and a means to carry out secure mobile payment and other transactions. Previous reports said Apple is currently looking to bring Face ID to its iPads. There wasn't any mention of the technology coming to the Apple Watch, but the patents claim otherwise.
Should Apple really bring Face ID to the Apple Watch, it would have to first conquer the challenge of miniaturizing the TrueDepth camera components to fit into the small body of the Apple Watch. The process is not expected to happen overnight, so it's actually very unlikely for the company to launch an Apple Watch with Face ID this year. Perhaps Apple could bring in a selfie camera for this year's model. Then Face ID could be included in future models.
© Copyright IBTimes 2023. All rights reserved.