Apple Watch Holiday Gift Guide 2015: 7 Christmas Accessory Ideas From Sport Earbuds To Straps
Shopping for an Apple Watch owner this holiday season doesn't have to be difficult. While the smartwatch is less than a year old, there's a robust accessory market that's following right behind it.
Whether you're looking at some new straps to buy or perhaps fancy docks, the selection is growing. Here's a look at a few gift ideas to get you started with your holiday shopping.
Apple Watch Official Bands $49-$449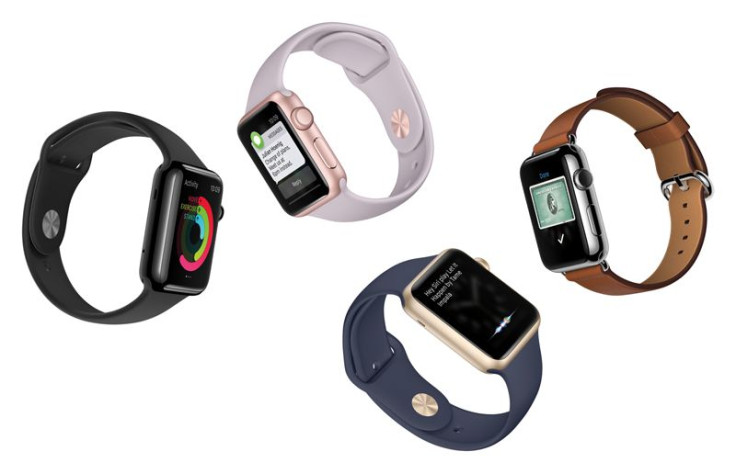 One great feature with the Apple Watch is the ease with which bands can be switched. Once you've figured out which straps the watch wearer in your life already already owns, consider picking up a new band from a local Apple Store. Prices vary on each strap. On the low end is the fluoroelastomer Apple Watch sport bands at $49. Mid-tier bands, such as the Milanese loop, leather loop and classic buckle come in at $149. Or if you have money to spend, the Apple Watch steel link bracelet is available for $449. Keep in mind the leather loop band is only available for the 42 mm watch models and the $249 modern buckle is only available for 38 mm watches.
Griffin WatchStand Powered Charging Station $59.99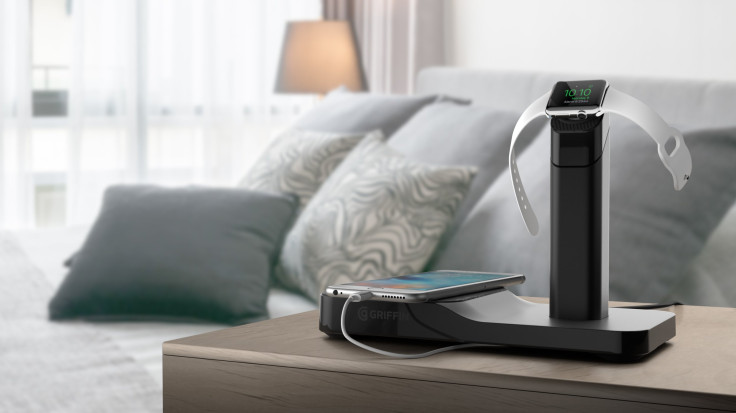 If the cable clutter coming from the Apple Watch is becoming a hassle, take a look at the powered WatchStand from Griffin. On one side it has a repositionable pedestal that houses the watch's magnetic charger. This allows Apple Watch owners to place a watch sideways to enable nightstand mode, which displays the time and date while charging. On the other side of the stand is a felt covered platform for a soft place to leave an iPhone. To tidy up the mess, tucked away under the stand is a place to wrap the excess cable from the watch charger and two USB ports to plug in the watch and a Lightning cable.
Beats Powerbeats2 Wireless $199.95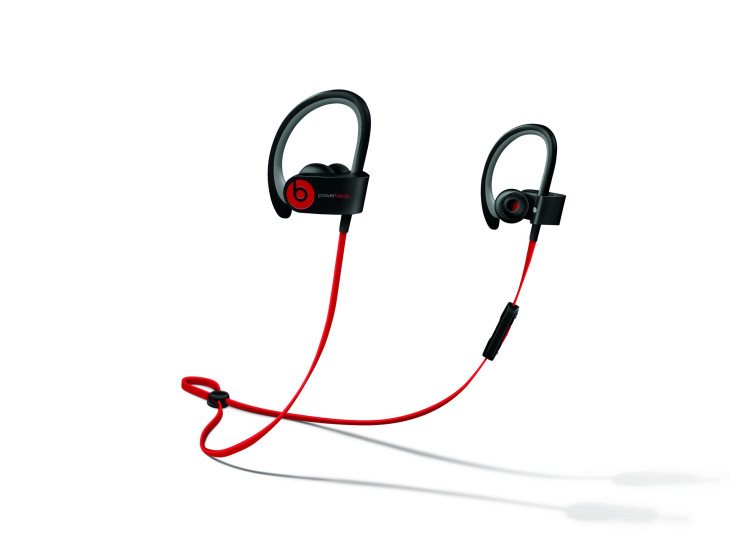 If you enjoy listening to music while on the run, you can do so with the Apple Watch -- as long as you have a pair of Bluetooth wireless headphones. One option to consider is the PowerBeats 2 Wireless headset from Beats Electronics. The headset produces clean audio in a small package and comes with built-in earhooks to keep it in place while you're on the run. Apple claims the headset has about six hours of playback on a full charge. But if you're in a hurry, a 15-minute quick charge can provide an hour of playback.
Elevation Lab NightStand $29.95
If you have simplicity in mind, there's the NightStand watch dock from Elevation Lab. The silicone stand comes in several colors to match some Apple Watch Sport bands and is oriented in such a way to fully support its nightstand mode. In addition, the included micro-suction backing allows the Nightstand to be placed vertically while attached to a smooth service. And at just under $30, it won't break the bank.
Nomad Pod/Pod Pro $59.95-$99.95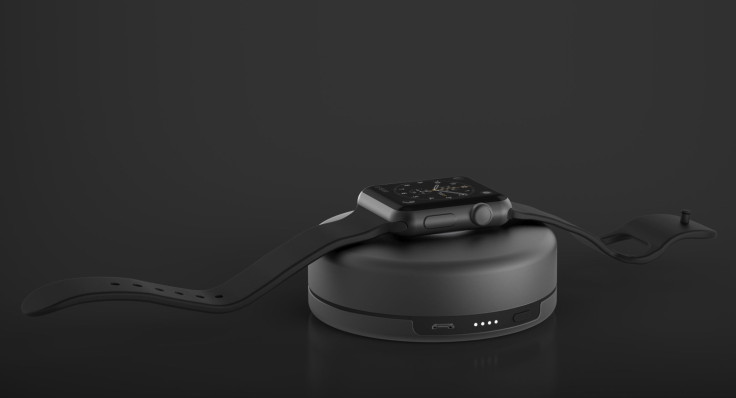 One downside to the Apple Watch is charging while traveling to a place where there's no easily accessible power source. One option is the Nomad Pod, which houses the watch charger and cable in a case that comes with a built-in 1800mAh lithium-ion battery. Or if you're looking for more portable power, the $99.95 Pod Pro comes with a 6,000 mAh battery and a built-in iPhone Lightning charger.
Pad and Quill Roll Up Kit $49.99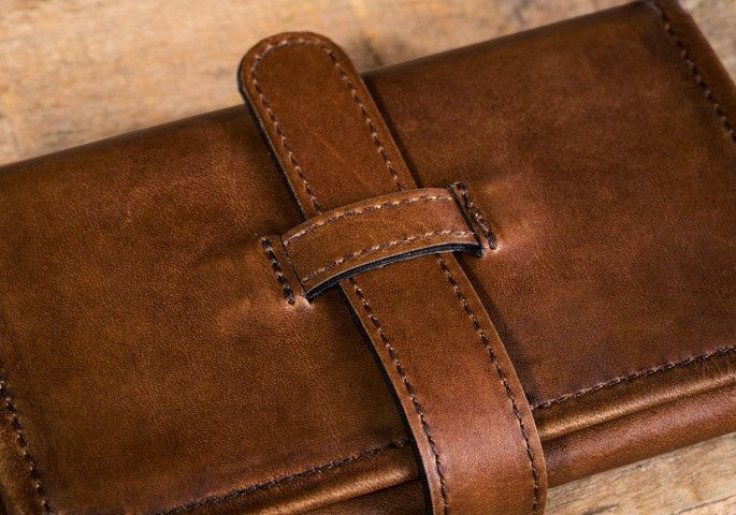 For a fancier travel experience with the Apple Watch, this leather case from Pad and Quill may be the right fit. The fold-up case comes with a pouch for an Apple Watch magnetic charger as well as additional straps for the traveler who wants some variety while jetsetting.
Plantronics Backbeat Fit $129.99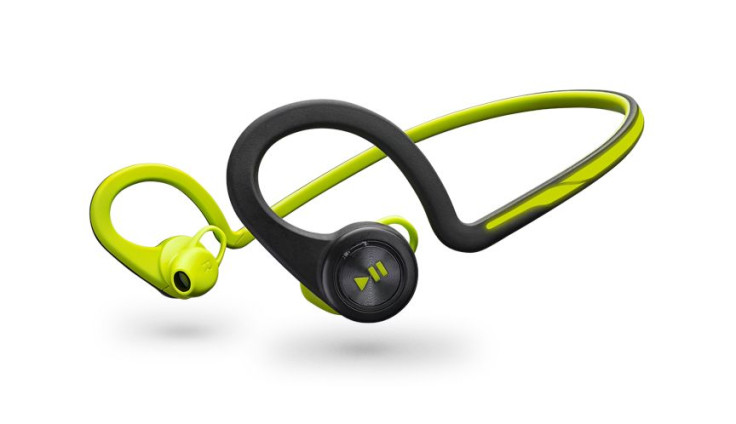 Another Bluetooth headset to consider is the Backbeat Fit from Plantronics. Should you accidentally end up in the drink, it's rated to withstand fresh water for 30 minutes. And if you want to take a run with your iPhone in addition to the Apple Watch, the included smartphone armband makes it easier to do just that. For normal use, Plantronics claims eight hours of battery life before the Backbeat Fit needs to be recharged.
© Copyright IBTimes 2023. All rights reserved.