Apple Watch: How To Use Walkie-Talkie Feature
KEY POINTS
The Apple Watch contains a slew of features, including a Walkie-Talkie feature
This easy-to-use feature lets users communicate with just a press of a button
The Walkie-Talkie feature requires two Apple Watches (Series 1 or newer) running on watchOS 5.3 or later
Aside from having a slew of time and health features, the Apple Watch also gives users several ways to communicate with others. One of these features is called "Walkie-Talkie."
The Apple Watch's Walkie-Talkie app works in the same way as its namesake. It's a push-to-talk feature that allows users to send a message to a receiver simply with the press and hold of a button. The receiver can then reply by doing the same thing.
The Walkie-Talkie feature is different from a voice or video call in that it does not require both parties to continually engage with each other in a live call. Users can send a message as short as one second without expecting any reply. It also helps preserve privacy in that users will not be able to hear conversations from the receiver's end.
Apple Watch owners will find Walkie-Talkie helpful in certain situations, such as when they get separated from other Apple Watch users in a certain location or when they simply want to send the receiver a short message. This is particularly helpful for parents who are giving instructions to their kids when they're in a public place.
Here's how to use the Walkie-Talkie feature, as per Apple.
Requirements
The Walkie-Talkie feature requires two Apple Watches (Series 1 or newer) running on watchOS 5.3 or later. Users also have to set up FaceTime on an iPhone running on iOS 12.4 and should be able to make and receive audio calls using the app.
Additionally, users need to make sure that they are in a supported country or region.
Setting Walkie-Talkie up
Users will then need to add friends to the Walkie-Talkie app. This is done by opening the app on the Apple Watch, tapping on Add Friends, then choosing a contact from the list displayed.
Adding friends from the list sends an invitation to them. They will need to accept the invitation on their Apple Watch to be added to the app. Friends who accept invitations will have their contact card turn to yellow, indicating that he or she can now talk via Walkie-Talkie.
Using Walkie-Talkie
Users can engage in Walkie-Talkie conversations by opening the Walkie-Talkie app on their Apple Watch, tapping on a friend they want to talk to, pressing and holding on the talk button and saying something. The app will show "connecting" as it connects to the receiving end.
The receiver will need to turn Walkie-Talkie on to receive alerts for someone wanting to talk. Users will be able to engage with each other as long as the feature is turned on.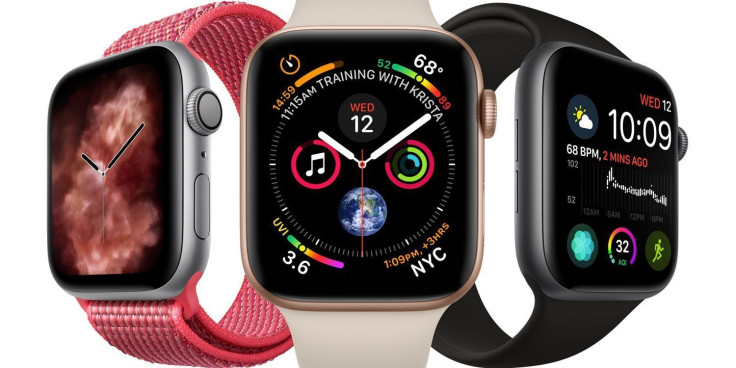 © Copyright IBTimes 2023. All rights reserved.