Apple Watch One-Year Anniversary: Despite A $6B Business, The Wearable Is Considered A Flop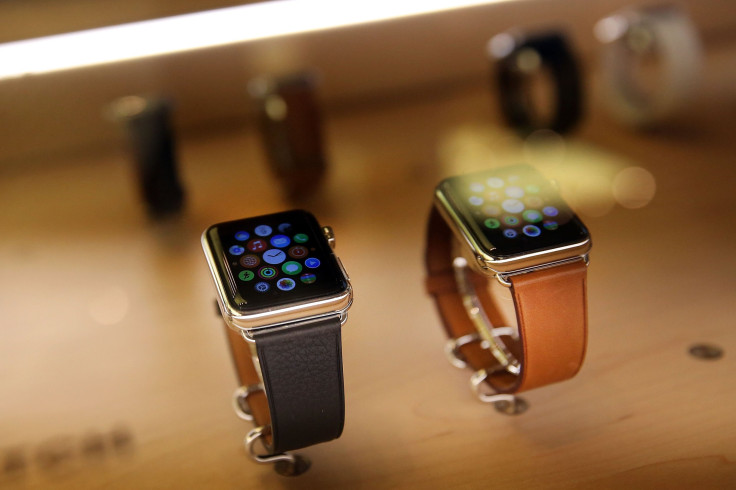 The Apple Watch, released April 24, 2015, was the first new Apple device since the iPad and the first under new CEO Tim Cook. Despite a dominant market share, the wearable is considered a flop, which is especially troubling when Apple needs a victory.
A recent estimate has the Apple Watch outpacing the iPhone in first-year sales, the Wall Street Journal reported. Since its release, an estimated 12 million to 13 million Apple Watches have been sold. That amounts to a $6 billion business and a 61 percent market share. These numbers dwarf its competition such as Fitbit.
But the Apple Watch has been defined by its lack of true purpose. Unlike demand for the iPod, iPhone or iPad, consumers were not clamoring for a smartwatch. Limited functionality, poor battery life and being tied to an iPhone have also hindered widespread adoption. The rumored Apple Watch 2 is expected to feature internal improvements to boost functionality and battery life.
A lot of these complaints were similar to those that greeted the first iPhone and iPod, according to the Wall Street Journal. Through hardware upgrades, those devices became indispensable.
The road map for the success of Apple's previous devices could work for the Apple Watch, but the California-based tech giant needs the device to perform well in 2016, not 2022. Much of that has to do with slowing of iPhone sales. Analysts predict 50 million iPhones sold in the first three months of 2016, down from 61 million sold in the same time period in 2015. Sales of the iPhone in China contributed to record growth in 2014 and 2015, but growth has since slowed.
Apple's other products do not offer much excitement for analysts. Sales of the iPad and Mac have slumped, with neither device expected to grow significantly in Apple's first quarter.
© Copyright IBTimes 2023. All rights reserved.
FOLLOW MORE IBT NEWS ON THE BELOW CHANNELS