Apple Watch Sales Topped $1.7B In Apple Inc. FY 2015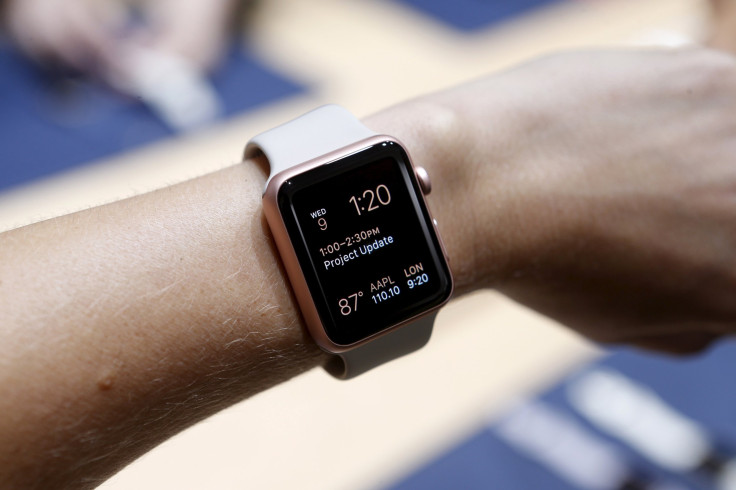 Apple Inc. CEO Tim Cook won't share how many Apple Watches were sold in Apple's fiscal year ending Sept. 26, 2015. But that doesn't mean the iPhone maker hasn't subtly shared some of the numbers behind its first smartwatch.
Buried in its annual report filed with the Securities and Exchange Commission, Apple noted that the Apple Watch accounted for "more than 100 percent" of the annual growth of net sales in its "Other Products" reporting category. During that period, Apple saw revenue in the segment grow over 20 percent, from $8.38 billion to $10.06 billion, which means the Apple Watch could have pulled in at least $1.7 billion in revenue, according to VentureBeat.
That number may actually be higher considering that Apple Watch sales "more than offset the decline of iPod and accessories sales," in the period between April and June, said Apple CFO Luca Maestri during a July investor call. In any case, it's still a drop in the bucket compared to the $155 billion in revenue the iPhone has driven in 2015, up 52 percent from last year.
When it comes to unit sales, Apple hasn't said how many watches it sold to date and analysts guess that number may lie somewhere around 3.8 million for the three months ended Sept. 26. But the real test for the smartwatch will come during Apple's all-important holiday quarter, when it typically sells the most products. "We shipped a lot [of watches] in the first quarter, then the last quarter we shipped even more," Apple CEO Tim Cook said during the recent Wall Street Journal Digital conference.
Apple won't be alone on that front. Over the past year, a number of competitors, such as Huawei, Motorola, Samsung and LG, have stepped up to the plate with Android smartwatches that also work with iPhones. Not to mention traditional Swiss watchmaker Tag Heuer is preparing to launch its $1,800 Android Wear and Intel-powered smartwatch in November.
© Copyright IBTimes 2023. All rights reserved.