Huawei Watch Review: Classy Android Wear Smartwatch, But It's No Apple Watch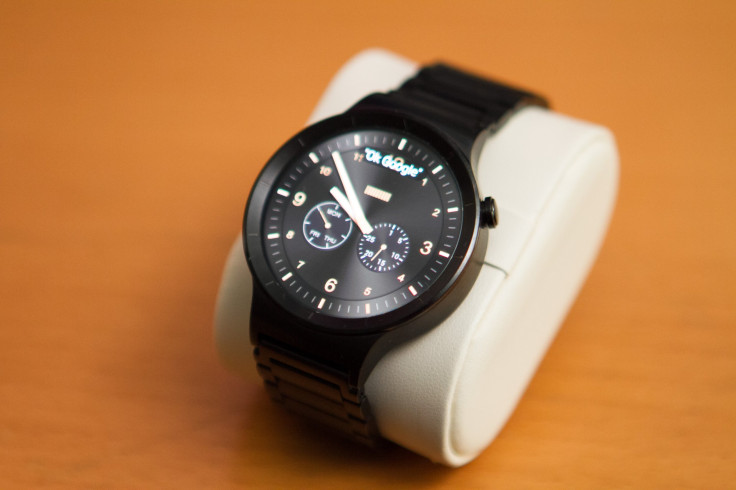 The Huawei Watch is the Chinese's handset maker's latest attempt at a wearable device and its first foray into Android Wear -- an attractive one at that. With a stainless steel case, the watch doesn't scream tech gadget. Instead it does its best to blend in as an everyday accessory.
While there was great attention paid to its exterior design, it's not so different from other Android Wear smartwatches on the market -- since each device effectively runs the same unskinned version of Google's smartwatch software, save for the custom faces from each manufacturer. That being said, Huawei mostly nailed down the look of the watch. But that doesn't necessarily justify its price tag. Here's a closer look at what you can expect from it.
Design
When it comes to the Huawei Watch's overall design, it's clear that the maker had analog watches in mind with its large, round face. But it's also thick and heavy, which can be a deal-breaker for those who prefer a lighter and more compact design. It's not alone with this problem as Motorola and LG have smartwatches with similar thicknesses, such as the Moto 360 and the LG Watch Urbane. With no ambient light sensor, the Huawei Watch also manages to avoid the "flat tire" design that several users have complained about in Motorola's Moto 360.
Apps
The Huawei Watch comes with a very barebones set of apps by default, including a calendar app, Google Translate, Google Search, Google Fit, along with Huawei's own heart rate tracking and fitness app. Additional third-party apps can also be downloaded through the Google Play Store. But if the watch is paired with an iOS device, you're stuck with what's preinstalled.
That said, Huawei Watch wearers still have access to the voice-activated "OK Google" search, which can provide various search responses and set basic functions, such as a timer. But other functions like Google Maps will fail to work entirely.
Phone Calls
When paired with either an Android smartphone or iPhone, the Huawei watch can be used to accept calls or decline them. But if you choose to accept the call, you'll need to switch to your phone, as there's no outgoing audio through the watch.
Display
At 400 x 400 pixels, the 1.4-inch sapphire-covered screen has enough real estate to display the various built-in watch faces and whatever notifications may come around. Up close it's possible to spot its individual pixels, but when it's viewed at about waist level, they're hardly noticeable. On that regard, the Huawei Watch only displays the chosen watch face when it's raised up. All other times, it defaults to a black and white version of the face to save battery life.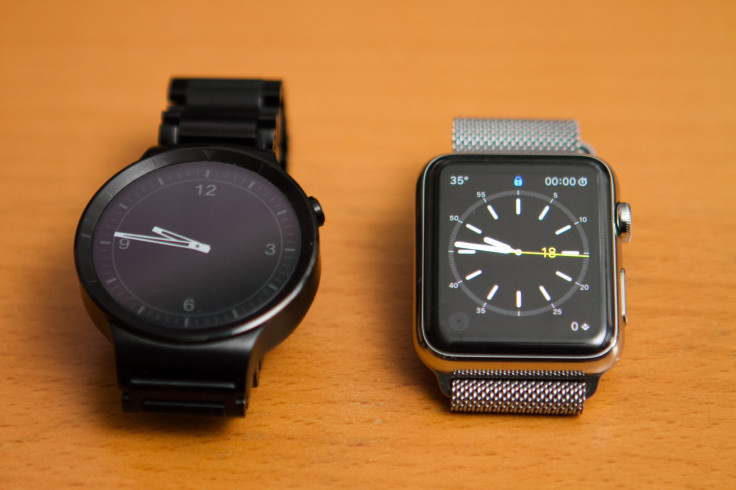 Battery
Huawei's website lists a battery life of up to two days. But realistically, you can expect to plug it in at night before you go to sleep. In several days of tests, the Watch often would be down to 30 to 36 percent battery by the end of the day.
Notifications
At its core, the Huawei Watch integrates with Google Now by proactively sending notifications from phone apps and displaying relevant information such as appointments and nearby public transit. And its mostly effective on that regard. When paired with an iPhone, it passes on the same notifications as those you would see on the lock screen. But users still have to turn back to the smartphone when they want to reply to a message in most cases, with the exception being Gmail.
Bands
As with the Apple Watch, it's easy to swap out a Huawei Watch band with the press of a simple release latch. But that's where the similarities end. One element the Huawei Watch didn't borrow was a quick release mechanism for its link band. So if you plan on resizing it, you'll need to purchase a separate link removal tool. Those are easy to find online. However, the process can be a bit cumbersome with all the small parts that can fall out during the resizing process.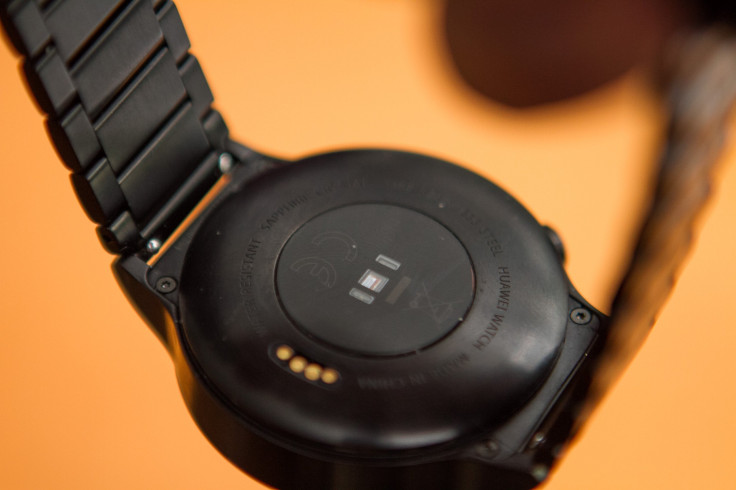 Fitness Tracking
While the Huawei Watch comes with a built-in step counter, heart-rate monitor and barometer, fitness tracking isn't an area it excels in. It can track steps walked, calories burned and how many times you stand up during the day. But it lacks the ability to precisely track different types of cardio workouts, such as those on a stationary cycle, treadmill or stair stepper. The heart-rate monitor is also limited to checking on demand and doesn't perform regular checks throughout the day.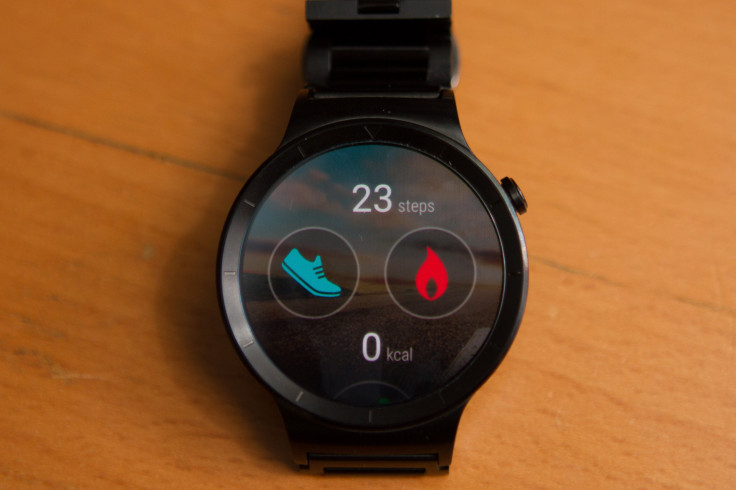 Prices
The Huawei Watch is one of the more expensive Android Wear smartwatches on the market. Its lowest leather band, stainless steel model starts at $349 -- matching the starting price of the aluminum Apple Watch Sport. From there, prices vary based on finish and band. For example, a stainless steel watch with steel link band runs for $399.99. But the model I tested was the black stainless steel version, which costs another $50. If price is not a factor, Huawei also offers a rose gold-plated steel watch with a complementing band for $799.
Verdict
When paired with an Android smartphone, the Huawei watch blends the looks of a classic watch with the capabilities of the Android Wear ecosystem. But it falls short with its barebones fitness features. It also works with iPhones -- if only in its built-in apps and functions. If style is your first priority and you understand the watch's limitations, $349 is a fair deal for a good-looking smartwatch. But in any case it's not a must-have device.
© Copyright IBTimes 2022. All rights reserved.
FOLLOW MORE IBT NEWS ON THE BELOW CHANNELS