Apple Watch Series 5 To Come In Ceramic And Titanium Versions?
A quick look at the assets within watchOS 6's code reveals that there will be an upcoming Apple Watch Series 5, a blog about all things Apple found.
According to Portuguese-speaking Brazilian blog iHelp BR (via 9To5Mac), animations hidden inside watchOS 6's beta code reveals that Cupertino might release the Apple Watch Series 5 soon. Alternatively, the Apple Watch maker could simply be releasing new versions of the Series 4.
The blog said there are two 3-second animations in the code. The animations look like the ones the Apple Watch's firmware plays when the device is first set up. They mimic the device's back design complete with the line that says "Designed by Apple in California."
The two newly-discovered animations, however, say they are for a "44mm Ceramic Case" and "44mm Titanium Case" respectively.Simply put, the imagery reveals that there will be a ceramic and titanium version of a 44mm Apple Watch.
Whether these new versions are for the current Series 4 Apple Watch or for an upcoming Series 5 model are unknown at the moment. What's known right now is that while Apple made ceramic cases for earlier Apple Watch Series, it didn't release a ceramic version for the Series 4.
This means the newly-discovered ceramic version could simply be an added option for Series 4 buyers. But of course, it could also mean that a successor to the Series 4 is coming.
Also, Apple hasn't released a titanium version for any Apple Watch model. This is a totally new device, and it's interesting to see whether this just another Series 4 version or a totally new Apple Watch Series 5 model.
Possibility?
The blog said it is still looking for more details that could confirm if the animations are meant for the Series 5. It's worth noting, however, that the animations are found inside a watchOS version meant for the Series 4 models.
It's also worth noting that iHelp BR found a screenshot embedded in the "seventh trial version of iOS 13 released for developers." This screenshot revealed the possible release date Apple has in mind for the upcoming iPhone models.
If the blog found a possible announcement date for new devices in an iOS version running on current iPhones, it could also mean that the animations it found on a watchOS version running on older Apple Watches might be meant for newer devices -- like the Apple Watch Series 5.
Still, Apple hasn't announced anything yet, and so it's best to take it all in with a grain fo salt. Stay tuned for more details as they come.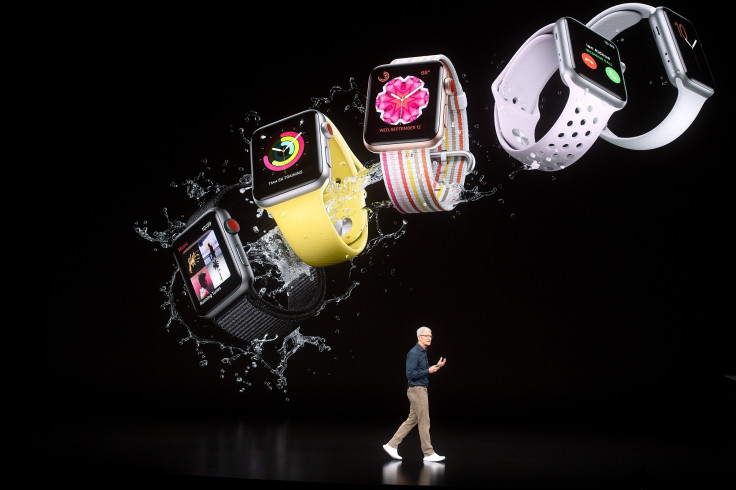 © Copyright IBTimes 2023. All rights reserved.