Apple Watch Series 5: Some Owners Complain Of Random Shutdowns, Battery Issues
KEY POINTS
Apple Watch Series 5 models can last up to 18 hours on a single charge even after strenuous use
Some users, however, have complained that it doesn't last that long
Some Watch owners claimed the device only lasts for a few hours at best
Some Apple Watch Series 5 owners have complained about their device suffering from battery issues and random, unexpected shutdowns.
Several Apple Watch Series 5 users said their device suddenly shuts down without any warning. Some of them revealed the device shows the battery level as "100%" for a few hours, then, without any warning, the battery will drop to about 60% to 40%. The smartwatch will then become "dead" after a while.
Based on the various posts made on Apple's Support Communities and MacRumors forums, the problems have been happening since earlier this year.
This issue has been happening for a long time now, even with older Apple Watch models, including the first one released, iMore reported.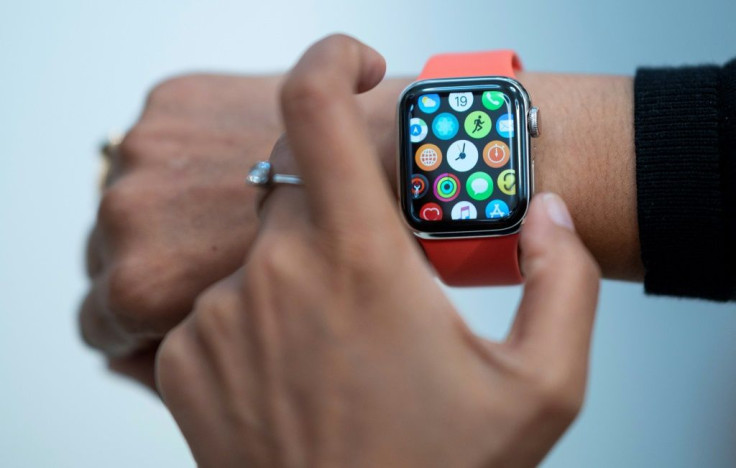 Here's a quick look at the Apple Watch Series 5's battery issues, according to some of the users:
The device will appear to stay fully charged for a remarkable period of time
Apple said the Apple Watch Series 5 can last for up to 18 hours after an overnight charge. This takes into account the things that users can possibly do with the device, including checking the time, working out, receiving notifications and so on.
That said, the Apple Watch battery will not be able to stay at 100% for a very long period of time. Some affected users, however, said their Watch Series 5 shows that their battery is at 100% for about five to six hours.
The device will shut down very quickly
After the said period of time, the Apple Watch will either show a huge drop in battery life or simply shut down. Some users said the device shuts down when the battery drops between 15% and 33%. Others said it shuts down even if the battery is still between 40% and 60%. Whatever the case, the device becomes "dead" after a while.
Users don't know of a fix
Users said that there's no fix for the problem at the moment. One particular user said deleting unused apps helped with the issue.
Another Watch owner said the issue suddenly disappeared after an adviser from Apple called to say that "engineers were notified and is aware of the issue and there is nothing we can do but wait for them to fix it in a future update."
© Copyright IBTimes 2023. All rights reserved.