Apple Watch Series 7 Could Come Limited, To Launch Alongside iPhone 13
KEY POINTS
Apple Watch Series 7 currently faces production delay for complexity of design
Apple Watch Series 7 will feature a larger screen and more complex design than the previous generation
The upcoming Apple smartwatch will not feature health sensors
The Apple Watch Series 7 is expected to launch alongside the iPhone 13, but there are some issues regarding its availability and distribution.
The launch of the Apple Watch Series 7 seems to be underway with the highly anticipated iPhone 13 launch at the Apple September event. However, due to the rumored causes of a production delay, the smartwatch could come in limited quantities.
The Apple Watch Series 7 faces several production headaches that could delay its production or affect its production quantities. Among the reported production issues is the upcoming smartwatch's complicated design, Apple Insider reported.
Reports claimed that the complexity of the Apple Watch Series 7's design comes far different from its predecessors. Apple is working on a large screen smartwatch with 16% more pixels than the older generation. The 40mm variant will see an upgrade to 44mm while the 41mm variant will switch to a 45mm version.
Nikkei reported that assemblers encountered problems when putting together Apple Watch Series 7's components, displays and electronic modules.
"Apple and its suppliers are working around the clock trying to solve the issues, but currently it is hard to tell when the mass production could begin," said people familiar with the matter, according to Nikkei Asia.
Due to the reported production hurdle, Bloomberg's Mark Gurman suggested three possible outcomes with the Apple Watch Series 7 launch.
First, Apple may delay the release until all problems are resolved.
Second, Apple may choose to go ahead with the anticipated launch date but with limited quantities. Another outcome is to continue the announcement yet the production will have to wait until all issues are fixed.
In his "Power On" newsletter, Gurman said that Apple will consider the second and third outcomes.
The Cupertino tech giant may choose to continue the announcement and release a limited supply of the Apple Watch Series 7 or introduce the product and make some customers wait until the smartwatch becomes available for mass production.
Bloomberg previously reported that Apple will focus on the Watch Series 7's larger displays and flat-edged designs. This means users may anticipate the smartwatch to come with exclusive watch faces.
However, the upcoming device will not feature health sensors. Customers anticipating the blood pressure monitoring support may have to wait for the next Apple Watch lineup as well, Bloomberg reported.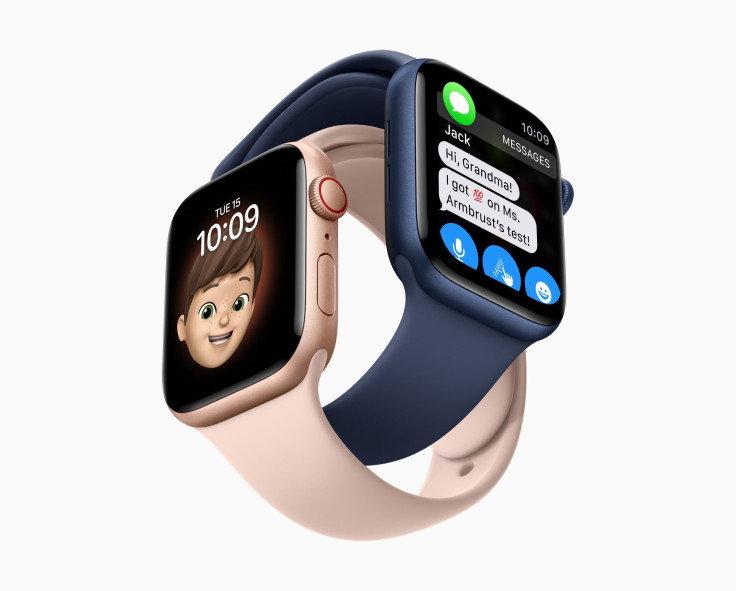 © Copyright IBTimes 2022. All rights reserved.
FOLLOW MORE IBT NEWS ON THE BELOW CHANNELS