Apple Watch Update Rumors: Series 6 To Include Remedies For Mental Health, Sleep Problems
KEY POINTS
Apple Watch Series 6 to include better sleep tracking, mental health features
Apple Watch Series 6 to improve battery life
Apple Watch Series 6 to include better health monitoring during COVID-19
Most people are now forced to stay at home and such has been causing some dilemmas to individuals. That includes some having a hard time sleeping and others dealing with some kind of mental issue. Health experts warn that people who are forced into isolation could end up dealing with some form of anxiety, stress, and depression. The Apple Watch Series 6 update hopes to contribute to helping people who own the device.
According to a leaker named Nikias Molina, the Apple Watch Series 6 update includes an array of features to help individuals deal with anxiety and sleep problems. These headlines the rumored features for the Apple Watch alongside enhancements that include better battery life and a pulse oximeter. Per her tweet, there is more to follow aside from these.
Of the alleged features, the health-related ones should be something worth looking forward to. Among the interesting things to watch is the series of mental-health abnormalities detection. These will append the current features present such as heart rate monitoring and measures to detect unusual anxiety among Apple Watch owners.
Sleep tracking is another helpful feature to look forward to. Even before the COID-19 pandemic, several people have been dealing with sleep issues such as insomnia. But the severity of the coronavirus has left most to worry and have trouble sleeping. And it appears social isolation has a part in it.
"It seems as though the social isolation is feeding some degrees of anxiety which can be crossed over into a sleep problem, whether you have anxiety as a disorder or not," USF Health Professor and Director of Sleep Medicine Dr. William Anderson said in a report from ABC Action News.
As for the pulse oximeter, this could be the much-awaited SPO2 tracking, 9 to 5 Mac reported. This helps in Apple Watch owners to keep track of their blood's oxygen levels and alert them if it dips at a certain threshold. If present, it would be great timing since it may help in keeping track of COVID-19 symptoms.
And while some may think little of it, improved battery life would be a big plus for Apple Watch users. It not only becomes less of a strain for people who need to recharge their devices when needed, but the longevity of use should also aid in better monitoring of sleep and other health-related concerns. According to Apple Insider, Apple is shifting to some kind of faster Qi-related charging than the ones currently in use, meaning folks could enjoy quicker charging in the morning.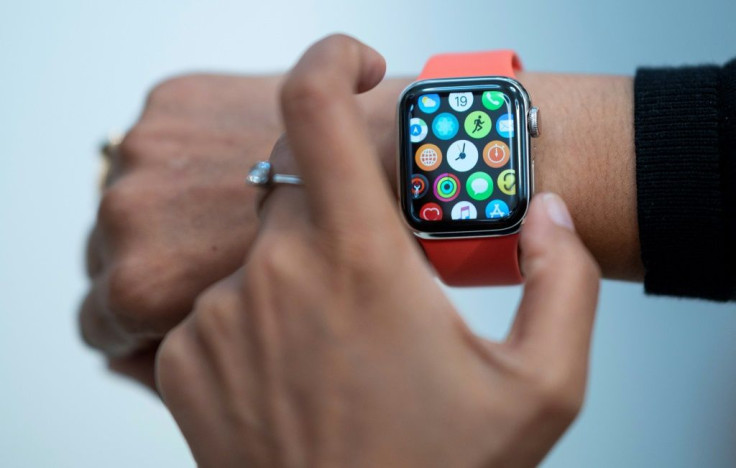 © Copyright IBTimes 2023. All rights reserved.