Apple WWDC 2014: Consumers React Favorably To The Developers Conference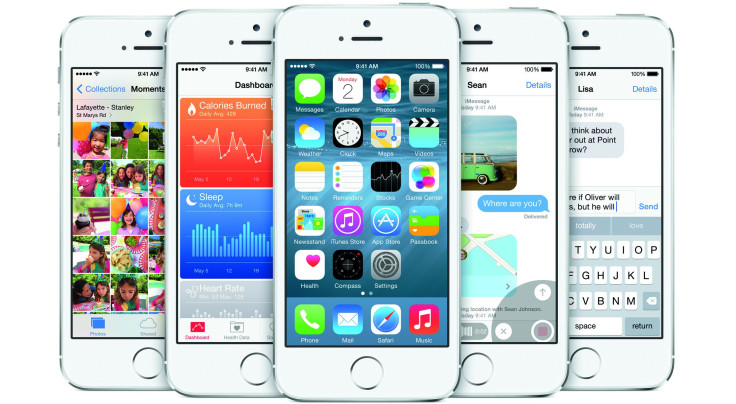 For a conference aimed at developers and programmers, focusing mostly on software, Apple's World Wide Developers Conference is generating a surprising flurry of positive buzz among consumers.
Consumer reactions to the keynote address at the San Francisco event Monday, which touted upgraded operating systems, new mobile features and better connectivity between devices, has been overwhelmingly positive. User forums buzzed with praise for the additions and changes to the iOS and OSX Yosemite operating systems, with posts including catchy songs and people on Reddit saying, "This is my dream."
But while Apple fanatics cheer, others suggest a skeptical pause.
Wall Street Journal reporter Dan Gallagher noted the announcements in San Francisco Monday were coupled with demos, but the real test will come in the fall, when iOS 8 and OSX officially launch alongside hardware designed with the software in mind.
"That matters because, for all the focus on software in Monday's opening keynote, Apple remains a hardware firm, using software and content to push sales of high-end devices at high margins," Gallagher said. "And with new designs like a large-screen iPhone and maybe a smartwatch expected in coming months, the question is how to maintain those margins."
In early May, at TechCrunch Disrupt NYC, Union Square Ventures' Fred Wilson, a noted tech investor, predicted that Apple wouldn't be one of the top three important tech companies by the year 2020, saying the company was "too rooted to hardware." Instead, he put Google on top, which aligns with Milward Brown's recent report that Google has surpassed Apple to become the most valuable company in the world.
Which may be why Apple is so focused on software and opening up new functionality. Many of Apple's announcements took aim at third-party apps like Snapchat, Dropbox, Skitch, Shazam and GoogleDrive. By moving into the extended software realm (Apple has been developing its own operating system since Macintosh debuted in 1984), it can find new revenue streams and get out of its hardware-centric world.
Whether Apple is targeting Google's business model, or whether it is just building a more well-rounded company that offers proprietary software and cloud-based solutions as well as a robust hardware family, it's clear that consumers are very happy with what they saw during the WWDC keynote.
© Copyright IBTimes 2022. All rights reserved.
FOLLOW MORE IBT NEWS ON THE BELOW CHANNELS