Apple's 13-Inch MacBook Pro Revamp Launching With Better Keyboard
Apple might soon release a 13-inch MacBook Pro with a new keyboard, a report says.
Cupertino tech giant Apple recently launched the new 16-inch MacBook Pro, a powerful model with an all-new keyboard that uses the scissor mechanism. This keyboard, based largely on the iMac's Magic Keyboard, uses a mechanism that's tested and proven to last long and is more reliable compared to the butterfly keyboard in recent models.
Digitimes (paywall) reported that Apple is currently working on a 13-inch MacBook Pro model with the new keyboard, set for release within the first half of 2020. The report didn't say if the new MacBook Pro will get dedicated escape and Touch ID keys similar to the 16-incher, though, but MacWorld notes that it might. It could also feature an inverted-T layout for the arrow keys.
The Digitimes report also claimed that the 13-inch MacBook Pro will continue to have the same 13.3-inch display size. MacRumors noted, however, that considering the new outlet's spotty track record when it comes to Apple devices, it's entirely possible that the display can be bumped up to 14 inches.
MacWorld noted that despite Digitimes' reputation for making inaccurate Apple predictions from time to time, the Cupertino tech giant is known to have consistency when it comes to its products. That said, the news of the 13-inch MacBook Pro being equipped with the new keyboard seems likely to be true. Because the butterfly keyboard was troublesome, it simply makes sense to use a new design.
Famed analyst Ming-Chi Kuo previously said Apple plans to replace the butterfly keyboard with the new model that uses a scissor mechanism. He was correct in predicting that this new keyboard will make its debut on the 16-inch MacBook Pro; he might also be correct in assuming that all MacBook models, Pro or not, will follow suit sometime later in 2020.
The current model was released in May this year, and so it simply makes sense for the Cupertino tech giant to update that sometime next year. Still, Apple hasn't announced anything about the revamped 13-inch MacBook Pro yet. Better stay tuned and wait for more updates as they come.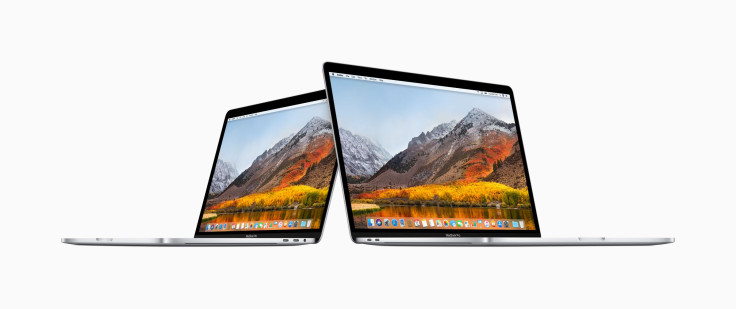 © Copyright IBTimes 2023. All rights reserved.
FOLLOW MORE IBT NEWS ON THE BELOW CHANNELS