Apple's iOS 10.3 Update Now Lets Users Customize Some App Icons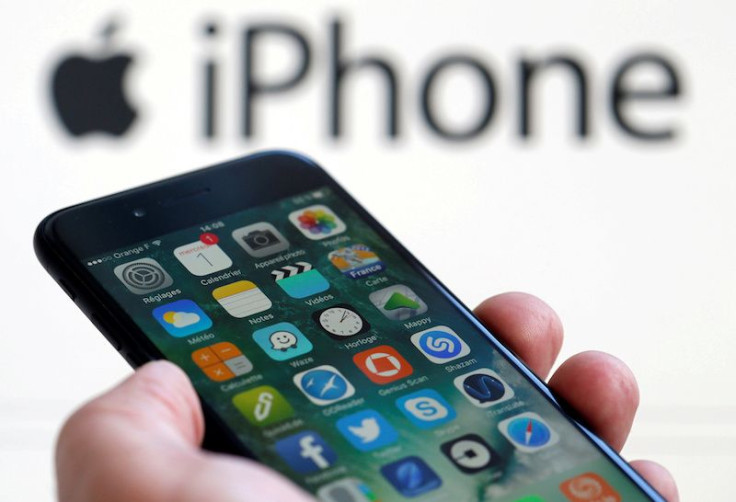 Apple just released iOS 10.3 update for iPhones, iPads and the iPod touch and it comes with some new and useful features. One of the not-so-obvious new features of the software pertains to customizable app icons as seen on the MLB.com At Bat and NHL iOS apps.
The MLB.com At Bat and NHL iOS apps were recently given an update and now allows users to change their home screen app icons featuring their favorite teams, as first reported by 9To5Mac. Users can change the app icon by opening the app and heading to More > Settings > Set Home Screen Icon. Users will then be able to select their favorite team from a list and the they will have to tap "OK" to apply changes.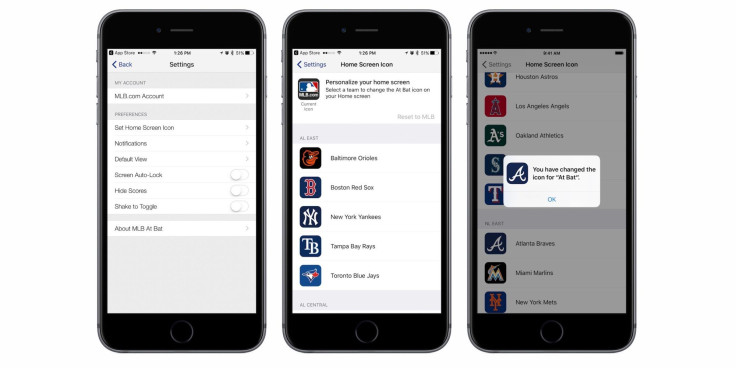 Alternate icons for iOS apps were first discovered earlier this year by developers who had access to the beta versions of iOS 10.3. At the time, no one was really sure that Apple was intending to release it as an actual feature.
Now, it looks like the Major League Baseball and the National Hockey League are the very first to take advantage of the new iOS feature. However, it looks like customizable app icons for Apple devices have some restrictions and limitations.
Developers that want to offer personalized icons must create the necessary files in advance in order to include them on their apps, according to TechCrunch. Apple also recommends that the feature will only be included in apps that have theme customizations as its main feature.
Another setback with personalized icons is that it can only be changed by the user's request. This means that developers aren't allowed to change the app icons at will unless it's part of a major software update.
This also means that developers won't be able to add support for dynamic app icons. For example, a weather app's icon won't change based on the current weather conditions.
With the MLB.com At Bat and NHL apps, adding personalized app icons makes sense especially for big-time fans of a particular team. It won't be long before other apps will offer the same feature as long as developers are compliant to Apple's strict rules.
© Copyright IBTimes 2023. All rights reserved.