Apple's iPhone 6 Pre-Orders Are Beating Samsung Galaxy Note 4 In Korea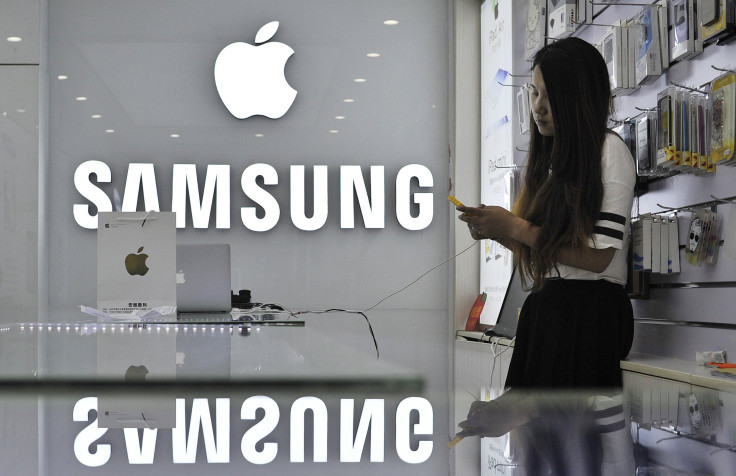 Apple Inc.'s iPhone 6 is making inroads in Samsung Country. Korea's affluent and tech-savvy population has been a stronghold for Samsung Electronics Co., but preorders of the iPhone 6 show Apple eating Samsung's market share.
Both the iPhone 6 and Galaxy Note 4 go on sale Oct. 31, but carriers say preorders are showing significant demand for iPhones from Korea's three major carriers. KT Corp. says it sold 10,000 preorders for the devices in just one minute, and 50,000 preorders in half an hour. LG Uplus Corp. says its preorders for the iPhone 6 and 6 Plus surpassed 20,000 in 20 minutes. SK Telecom Co. has not divulged exact preorder figures for its iPhone 6 and 6 Plus, but did say its first and second round of preorders have sold out. The carrier's third round of preorders became available Monday.
Collectively, analysts say preorders for the iPhone 6 and 6 Plus in Korea have reached 100,000 units, according to the Wall Street Journal. In comparison, the Galaxy Note 4 garnered about 30,000 orders during its first days of presale availability.
Despite heavy demand for the iPhone 6 and 6 Plus, Apple Inc.'s presence in Korea remains small. The tech giant held 6 percent of Korean mobile market share while Samsung held 63 percent, according to Counter Point Research.
But Samsung has acknowledged it is feeling pressure from the iPhone 6 launch. The manufacturer introduced the Galaxy Note 4 in Korea Sept. 26, weeks ahead of its global launch Oct. 17 to offset competition from Apple. Additionally, Samsung said it aimed to ship 15 million Galaxy Note 4 units during the device's first month of availability. Since then, reports indicate the Galaxy Note 4 has sold 4.5 million units during its first month of availability, which is 500,000 fewer than the Galaxy Note 3 sold in the same time.
Overall, analysts predict the Galaxy Note 4 may ship 11 million units. The iPhone 6 and 6 Plus sold over 10 million units during its first weekend of availability, which began Sept. 19.
© Copyright IBTimes 2023. All rights reserved.