Apple's Steve Jobs was the Innovator of His Generation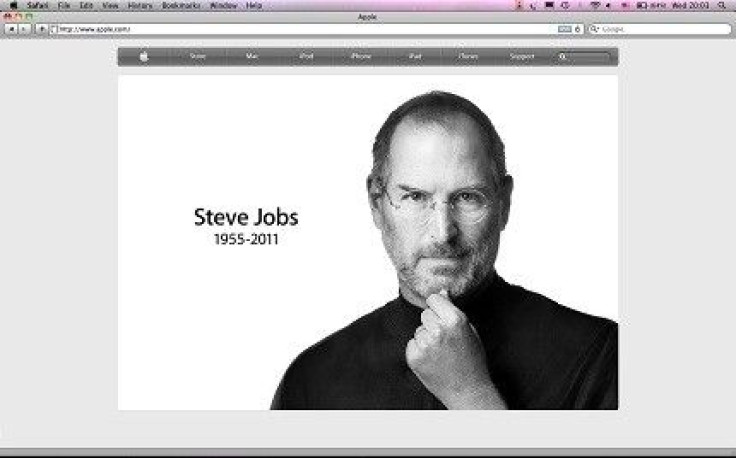 Steve Jobs, considered the face of tech giant Apple, has died in California. He was 56.
Jobs had been battling poor health for quite some time. He stepped down as Apple's chief executive officer in August after fighting a rare form of pancreatic cancer in 2004, and in 2009 he was forced to get a liver transplant.
Many consider Jobs the most innovative mind in the tech sector. Jobs helped start Apple from his parents' garage when he was 21. He left Apple in 1984, and returned to the struggling company in 1997, and brought it back to become a market leader thanks to the iPhone, iPad, iPod, iMac and iTunes, all the while changing the way many viewed technology.
Apple currently has a market capitalization of roughly $351 billion.
In 1986, Jobs purchased The Graphics Group, and later named it Pixar, for $10 million. The computer animation film studio has earned 26 Academy Awards, and has grossed over $6.3 billion.
Considered the Thomas Edison of his generation, Jobs has been involved in more than 300 computer-related US patents. His contribution to music is considered revolutionary, as iTunes and the iPod have basically made compact disks irrelevant in recent years.
The news of Jobs's death comes one day after his conspicuous absence from a much-publicized announcement of the iPhone 4S, by new CEO Tim Cook. After ceding control to Cook in August, Jobs became Apple's chairman of the board, and many expected to see Jobs at the unveiling of iPhone 4S on Tuesday.
It wasn't too surprising that Jobs would not be present, though. Despite having been considered a great spokesperson for Apple, Jobs was extremely private. He rarely gave interviews, and was barely seen over the past two years. As his health diminished many believed he was intentionally shunning cameras as to not show how pancreatic cancer was affecting his appearance.
Unlike Microsoft chairman Bill Gates, Jobs did little for public causes, and eliminated all corporate philanthropy programs when he returned to Apple in 1997.
Jobs was one of the richest men in the world. His net worth is estimated at roughly $8.3 billion.
© Copyright IBTimes 2023. All rights reserved.