ArcelorMittal Cancels Steel Project In India After Running Into Difficulties Over Land Purchase, Iron Ore Linkages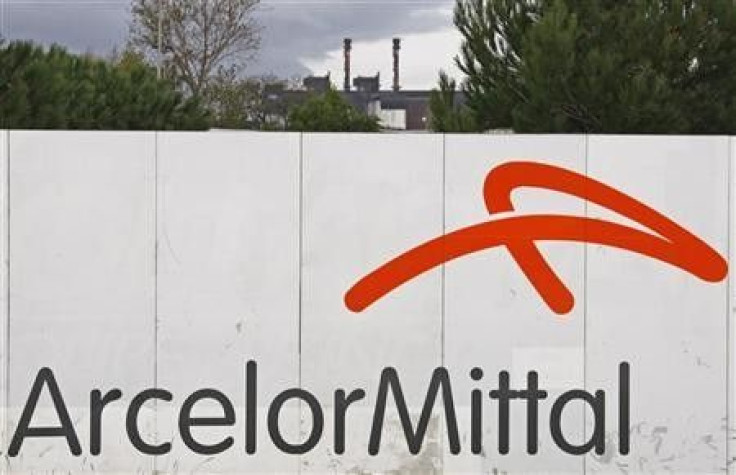 In yet another setback to India's hopes to attract foreign investment, the world's largest steel company, ArcelorMittal (NYSE:MT), on Wednesday, dropped its plans to build a steel plant, worth 500 billion rupees ($8.4 billion), in the eastern Indian state of Odisha, over extended delays and problems in acquiring land and iron-ore linkages.
The announcement came a day after South Korean steel major, Posco (NYSE:PKX), canceled a $5.3 billion deal in the southern state of Karnataka, over problems in obtaining mining rights amid opposition from local residents.
ArcelorMittal's decision, which constitutes one of the biggest foreign investor exits from India, closely follows a government announcement, on Tuesday, relaxing regulations on foreign direct investment, or FDI, across a dozen sectors.
"ArcelorMittal has not been able to acquire the requisite land for the steel plant, nor has it been able to ensure captive iron ore security, which is a necessary requirement for the project. Therefore, taking into account the current economic climate, ArcelorMittal has concluded it will no longer be pursuing its plans for a steel plant in Keonjhar at this stage," the company said in a statement.
In December 2006, ArcelorMittal signed an agreement with the government of Odisha to build a 12-million-ton integrated steel plant in the district of Keonjhar.
"Since that date, ArcelorMittal has completed important milestones such as the completion of a feasibility report, an environmental impact assessment study and other relevant technical reports, as well as holding eight gram sabhas (public hearings) and investing in a number of CSR (Corporate Social Responsibility) projects," the statement said, adding that despite these measures, for which it invested "considerable resources," the company was unable to take the project forward.
The project was marred by protests by residents in 17 villages who opposed the purchase of their land for the steel plant. Also in Odisha, Posco faces continued opposition from local tribes, which has severely delayed the start of its $8.7 billion steel project.
Earlier this year, the government proposed a land acquisition bill to increase compensation for landowners whose properties are acquired to set up industrial units. However, the bill has been much delayed and is expected to be taken up for debate in the monsoon session of India's parliament, starting in August.
ArcelorMittal said its decision will not affect its two other Indian projects, in the states of Jharkhand and Karnataka, "both of which are making steady progress."
In Karnataka, ArcelorMittal has been making headway in acquiring land for setting up a six-million-ton steel plant, worth $5 billion, and is currently waiting to secure iron-ore linkages, according to Press Trust of India. In Jharkhand, the company is in the process of acquiring land while also excavating for iron-ore mines.
© Copyright IBTimes 2023. All rights reserved.