Arch Coal (NYSE:ACI) Files For Bankruptcy As Plunging Prices, Weak Demand Batter US Coal Sector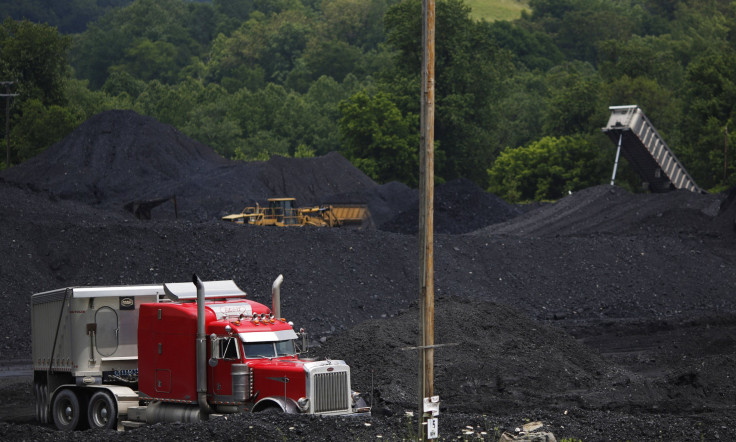 Arch Coal Inc., one of the top American coal producers, filed for protection under Chapter 11 of the U.S. Bankruptcy Code Monday in a bid to cut the company's long-term debt by more than $4.5 billion. Plunging coal prices amid waning demand continue to punish the U.S. coal industry, which in recent months has suffered a string of bankruptcies and widespread layoffs.
Shares of Arch (NYSE: ACI) were down more than 50 percent in early trading Monday.
Arch said it reached a restructuring agreement with a group of lenders that hold more than 50 percent of the company's $1.9 billion in first-lien debt. In its filing, the St. Louis coal miner proposed a debt-for-equity swap that would give first-lien lenders control of most of the firm. Arch would offer other options to unsecured creditors, including a share of 4 percent of the equity in the restructured entity.
Arch Coal Inc. (ACI) | FindTheCompany
Arch, possessor of the second-largest reserve of coal in the U.S., said the deal would allow it to keep operating without interruption.
"We are confident that this comprehensive financial restructuring will further enhance Arch's position as a large-scale, low-cost operator," company Chairman and CEO John W. Eaves said in a statement. "After carefully evaluating our options, we determined that implementing these agreements through a court-supervised process represents the best way to solidify our financial position and strengthen our balance sheet."
The filing with the U.S. Bankruptcy Court for the Eastern District of Missouri Monday points to the broader troubles pounding the coal industry. Prices of metallurgical coal, the kind used in steelmaking, remain depressed amid the slowdown in China's economic growth. And demand for thermal coal, the type used in power plants, is steadily dropping as U.S. utilities switch to cheaper natural gas and regulators clamp down on greenhouse-gas emissions and toxic air pollution.
U.S. coal companies Alpha Natural Resources Inc., Patriot Coal Corp. and Walter Energy Inc. all filed for bankruptcy protection last year, spurring predictions of a wave of asset sales and consolidations as firms fight for survival. Murray Energy Corp., the largest U.S. underground coal outfit, said in December it would lay off at least 690 workers — about 9 percent of its workforce — at five West Virginia mines.
"Over the past several years, a confluence of economic challenges and regulatory hurdles has hobbled the coal industry," Arch's Chief Financial Officer John T. Drexler said in a filing accompanying the Chapter 11 petition.
Arch in November reported a net loss of $2 billion, or $93.91 per diluted share, for the third quarter of 2015. The company pointed to low natural-gas prices, weak electric-power demand and multiple coal-plant closures as reasons for the drop in revenue. The firm's plan to open a new mine in Montana has stalled during the past year, and its proposal to build a $400 million railroad service was shelved in late November. Arch has been losing money since 2012.
America's coal production in 2015 is expected to hit its lowest level since 1986, according to the U.S. Energy Information Administration. Last year's coal production was about 900 million short tons, a 10 percent drop from 2014, the agency estimated.
© Copyright IBTimes 2023. All rights reserved.
FOLLOW MORE IBT NEWS ON THE BELOW CHANNELS