Are Apple And Google Recession Proof?
The quick answer to this question is no. Companies are only partially recession-proof.
However, Apple and Google are strong brands with a broad range of products and services that can help them weather economic downturns better than other tech companies.
Most notably, Google and Apple are the most dominant players in the internet economy. They both have large, established businesses that generate substantial revenue streams from online activities, and their products and services play a significant role in many people's daily lives.
For example, billions of people use Apple's iPhones and Google's Android operating system worldwide. In addition, app stores (the App Store and Google Play) are critical platforms for distributing digital content and services. In this sense, they can be seen as "gatekeepers" in controlling access to a large and growing part of the internet economy.
The growing dominance of the internet economy has allowed the two companies to deliver superior returns for their capital holders over the long term, as evidenced by a rising economic value added (EVA).
EVA or economic profit is the difference between the return on invested capital (ROIC) and the weighted average cost of capital (WACC) or opportunity cost of capital raised by companies in the equity and debt markets.
A positive and rising EVA signifies that companies deliver superior returns to their capital holders. As a result, they create value in the form of free cash flow, which can be used for stock buybacks, dividend hikes and investments that would eventually drive the shares of these companies higher.
By contrast, companies that deliver a negative and declining EVA provide inferior returns to their capital holders. They destroy value and need to raise additional capital, which will eventually show up in the price of their shares.
Apple and Google belong in the first category. They have been delivering a positive and rising EVA. For instance, according to Gurufocus.com, Apple's EVA has recently climbed from 7% in 2017 to 22%. Google has done even better, with its EVA rising from 9% to 30% over the same period.
Nonetheless, the two companies are susceptible to changes in consumer behavior and economic conditions that can undermine their role as gatekeepers of the internet economy and their superior returns. Moreover, the internet economy is complex and dynamic, and many other companies and organizations are also essential players in this space.
"Apple and Google have been acting as gatekeepers for several years, specifically in regards to the mobile app economy," Art Shaikh, founder and CEO of DigitalWill.com, said. "The recent news that Apple missed their earnings mark coupled with their announcement at the end of 2022 that they would be allowing non-iOS apps to be installed on iPhones indicates that they know it won't be profitable to keep playing the arbiter role. On the other hand, Google is facing threats from Reddit, Chat GPT, Neeva and other newer technologies that threaten their stranglehold on the search market."
Meanwhile, Robert Johnson, professor at Creighton University's Heider College of Business, cautions investors to separate the impact of recessions on the companies vis-à-vis the stocks.
For instance, he thinks that Apple may be recession-proof, but the investment in Apple's shares may not. "If the US economy experiences a significant recession, demand for Apple products may not be affected much, but Apple stock could fall significantly in value as price/earnings multiples in the market would likely contract as rates rise and overall investor pessimism increases," he told International Business Times. "A contraction in price earnings multiples would result in Apple's share price dropping significantly. Apple currently sells at a trailing 12-month PE ratio of 26 times. The trailing 12-month PE ratio of the S&P 500 is currently around 22 times. Even if Apple's PE were to simply fall to the market average, the stock price would drop by around 16%."
Disclosure: The author owns shares of Apple and Alphabet.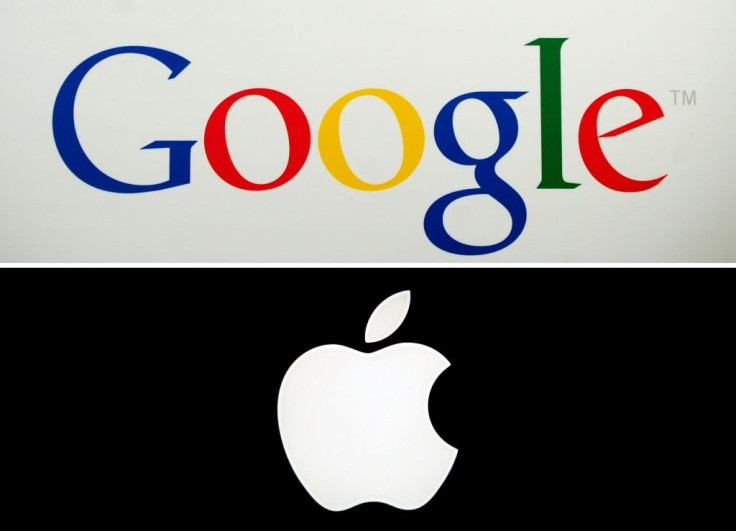 © Copyright IBTimes 2023. All rights reserved.