Are Central American Children Crossing US Border Refugees Or Economic Migrants?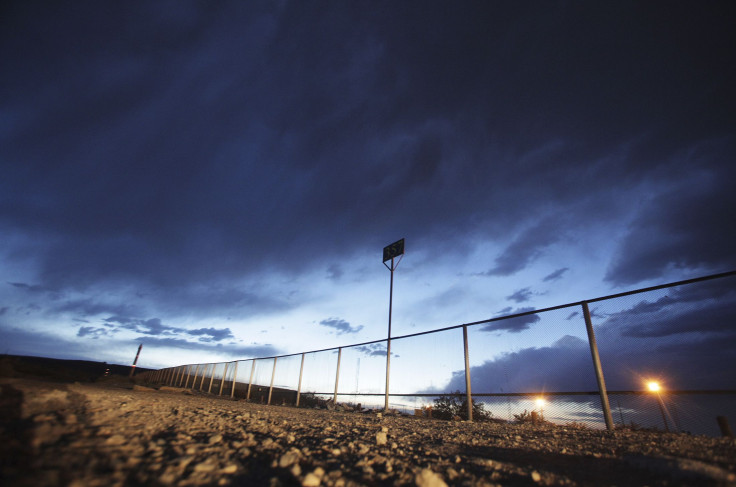 Fierce political debate continues to rage over whether the increasing number of unaccompanied Central American child migrants coming in over the southern U.S. border are economic migrants drawn by rumors of leniency or refugees fleeing imminent danger in their home countries. But while many analysts agree that violence in Central America has largely driven the surge, they say the complex causes of the influx mean that not everyone in the growing group of migrants fits neatly under one label.
"This is what we would term a 'mixed migration emergency,'" said Anna Greene, director of policy and advocacy for U.S. programs at the International Rescue Committee. "The definition of that is that you have the melding of people, in this case children, some of whose predominant motivation may be economic or family related, while others in the same flow, traveling by the same means, may be fleeing persecution."
But political rhetoric, particularly in Washington, has generally framed the situation in one of two ways: Republican lawmakers have largely argued that rumors of legal loopholes and lax U.S. policies are incentivizing hordes of illegal immigrants, which they say necessitates deterrence, legislative amendments, and increased border security; whereas many Democrats and immigrant rights advocates have emphasized a rise of drug-related and gang violence in Central America, and have called on the president to protect refugees.
"I think that the reason why there are two different narratives is because there are two different questions being asked," said Caitlin Sanderson, executive director of Los Angeles-based Esperanza Immigrant Rights Project. "If you ask a child, 'Did you hear about how in the United States, there is a possibility you can stay?' then there is a good chance a lot of them will say yes. But if you ask, 'Why did you leave in the first place,' 80 to 85 percent of them will say, 'It's because I fear for my life.'"
Studies and reports have shown that violence has been on the rise in Central America, largely as a result of the breakup of Mexican drug cartels, heavily driving the surge north. El Salvador, Guatemala and Honduras -- the three countries where most of the unaccompanied children are migrating from -- have some of the highest murder rates in the world, with Honduras topping the list. However, many of the child migrants coming to the U.S. from Guatemala come from indigenous and rural parts of the country and have largely been fleeing extreme poverty. Generally, family reunification and economic opportunity have also been cited as reasons for why many of the Central American child migrants have been drawn to the United States.
As far as rumors of U.S. leniency, Elizabeth Kennedy, a Fulbright scholar based in El Salvador who has conducted more than 300 interviews with child migrants and their families, said that information about U.S. policies toward child migrants was largely unknown in Central America until after President Obama spoke publicly about the situation in early June.
"The rumors did not start until Obama called it an urgent humanitarian situation," she said. "In over 300 interviews, only one asked about DACA [Deferred Action for Childhood Arrivals]. Otherwise, no one ever named any specific U.S. legislation. Some asked if children should lie about their age and say they were over 18."
The fact that "refugee" is a legal status with specific requirements for protection in the U.S. compounds the confusion over the competing narratives. Child migrants may claim asylum if they prove they face persecution in their home countries based on membership in a specific group. Special visas also exist for those who face domestic violence or neglect, or who are victims of trafficking. Those migrating primarily to escape poverty, reunify with family members, or flee a general atmosphere of violence that does not specifically target them are not eligible for U.S. protection. A 2012 study by the U.N. High Commissioner for Refugees [pdf] estimated that approximately 58 percent of the recent wave of Central American child migrants had a legal claim to relief in the United States under these standards.
Immigration court hearings determine if migrants qualify to stay in the United States, but the courts face staggering case backlogs that were already in place before the number of unaccompanied child migrants began to rise in 2011. Immigration Customs and Enforcement (ICE) authorities have said that most undocumented immigrants do not show up to their court hearings, a trend that rights advocates attribute to immigrants not understanding their obligations and procedures of attending the hearings.
The Obama administration, in a proposal on Tuesday for emergency appropriations to address the crisis, requested $64 million in emergency funds for the Department of Justice to send additional immigration judges to the border to assist with the backlogs. But the majority of its $3.7 billion funding proposal focused largely on enhancing border enforcement operations and detention capacity and care for child migrants.
"The allocation for the Department of Justice for legal representation in general is very small. We don't think they can get the job done with the amount of money they have requested for this," the International Rescue Committee's Greene said.
© Copyright IBTimes 2022. All rights reserved.
FOLLOW MORE IBT NEWS ON THE BELOW CHANNELS