Are Fishnets Dangerous For Marine Mammals? More Than 380,000 Die Every Year Due To Entanglements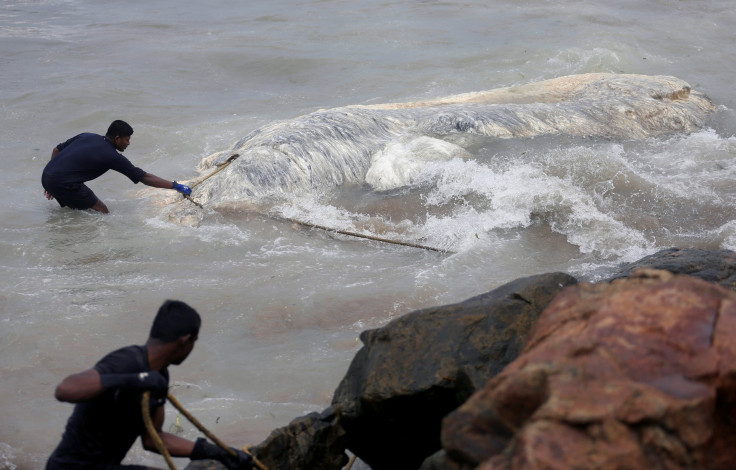 National Oceanic and Atmospheric Administration halted efforts to rescue large whales caught in fishing gear temporarily after Canadian rescuer Joe Howlett died while trying to free a North Atlantic right whale out of a fishing net. The Morning Ticker reported Sunday that Howlett was killed after being struck by the whale as it made its escape from the net after getting free.
Howlett belonged to the Campobello Whale Rescue team and had participated in many whale rescue operations, most recently freeing an entangled whale on July 5. His death demonstrated that entangled whales can pose serious risks to humans due to their sheer size, even though the species isn't known to be aggressive towards humans.
Read: Hundreds Of Whales Die In New Zealand After Biggest Mass Stranding Recorded
"Taking part in whale rescue operations requires immense bravery and a passion for the welfare of marine mammals...There are serious risks involved with any disentanglement attempt. Each situation is unique, and entangled whales can be unpredictable. We have lost an irreplaceable member of the whale rescue community. His expertise and dedication will be greatly missed," Dominic LeBlanc, Member of Parliament from New Brunswick, Canada where the incident occurred, expressed his sentiments in a statement given to the Morning Ticker on Sunday.
North Atlantic right whales are among the most endangered whales in the world and are protected under the U.S. Endangered Species Act and Marine Mammal Protection Act and Canada's Species At Risk Act.
According to the wildlife conservation website Defenders.org, only 450 of North Atlantic right whales are left in the world. The species can live for at least 75 years and grow up to be 59 feet long.
They tend to stay close to the coast and therefore are at a high risk of getting caught in fishing net.
Fishing nets intended for other marine species are killing at-risk species such as whales, dolphins and porpoises. Most of these species are killed by gillnets. Once entangled in the netting, these marine mammals are faced with a high risk of drowning.
According to the International Whaling Commission, 380,000 whales and dolphins die every year because of entanglements in fishing nets. When such entanglements happen, even certified experts such as Howlett cannot determine the behavior of the trapped mammal.
Read: Whales Became Giants Recently, In Evolutionary Terms, Shaped By Changing Food Supply
The U.S. and Canada have been working together since the 1970s to tackle whale entanglements. According to the Center for Coastal Studies, Massachusetts, a marine research non-profit organization, which worked with Howlett, he was the first person to be killed while rescuing a whale from fishing gear.
The Donald Trump administration has rejected a proposal for closing down a gill net fishery for two years if any two endangered whales or sea turtles are killed or seriously hurt within a two-year period.
Yet there are other, very simple solutions to the problem. According to calculations and recommendations published in the journal of Conservation Biology, the use of weaker ropes could actually help many marine mammals break free easily in case they are caught in the nets.
© Copyright IBTimes 2022. All rights reserved.
FOLLOW MORE IBT NEWS ON THE BELOW CHANNELS