Are Kylie Jenner, Khloe Kardashian Avoiding Bruce Jenner? Daughters Allegedly Did Not Visit Father After Breast Implant Surgery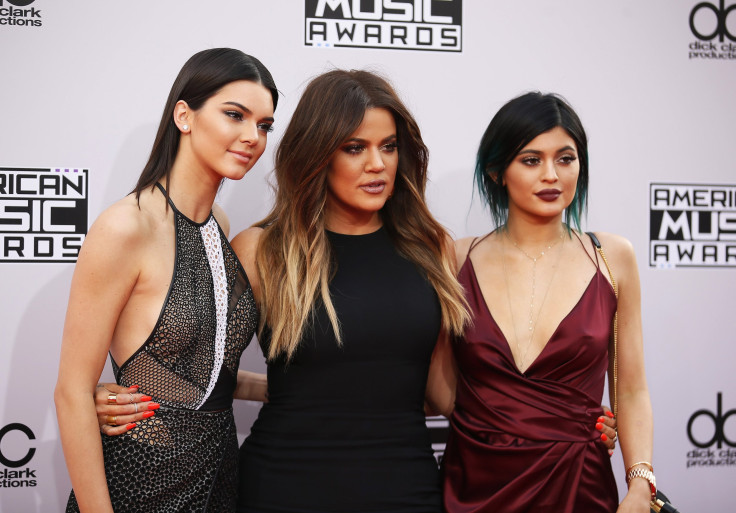 Bruce Jenner's daughter Kylie Jenner and step-daughter Khloe Kardashian have not visited him since he underwent a breast implant surgery last month, sources told Radar Online. The 65-year-old is reportedly recovering at his Malibu home after carrying out the procedure for transitioning into a woman.
Khloe, who is close to Bruce and even called him her "father" in January, was not beside the former Olympian as he went through the most difficult phase of his life, Radar Online reported Monday.
"Khloe hasn't been up there since the breast implant surgery. She isn't avoiding him, but has a lot going on in her life with various work projects, and of course Khloe's love life is all drama," a source close to the family reportedly said, adding that the two have "exchanged numerous text messages, and phone calls."
Khloe was reportedly seen partying with her sister Kylie at Coachella last weekend.
Another source reportedly claimed that Kylie has also not visited her father even after promising him to be by his side.
"Kylie keeps promising to visit Bruce at his Malibu mansion, but she never shows," an insider reportedly said. "And most of the time, Kylie doesn't even have the courtesy to call Bruce to say she isn't coming," the source reportedly said, adding: "Obviously it has to be very hard for a teenager to have a father go through a sex change, and it seems she is embarrassed."
However, Bruce's sons Brandon and Brody have been supportive of their father's decision and "Bruce has been blown away by their love and compassion," the source reportedly said.
© Copyright IBTimes 2023. All rights reserved.