Are These 'The Flash' Movie Villains? Everything You Need To Know About The Rogues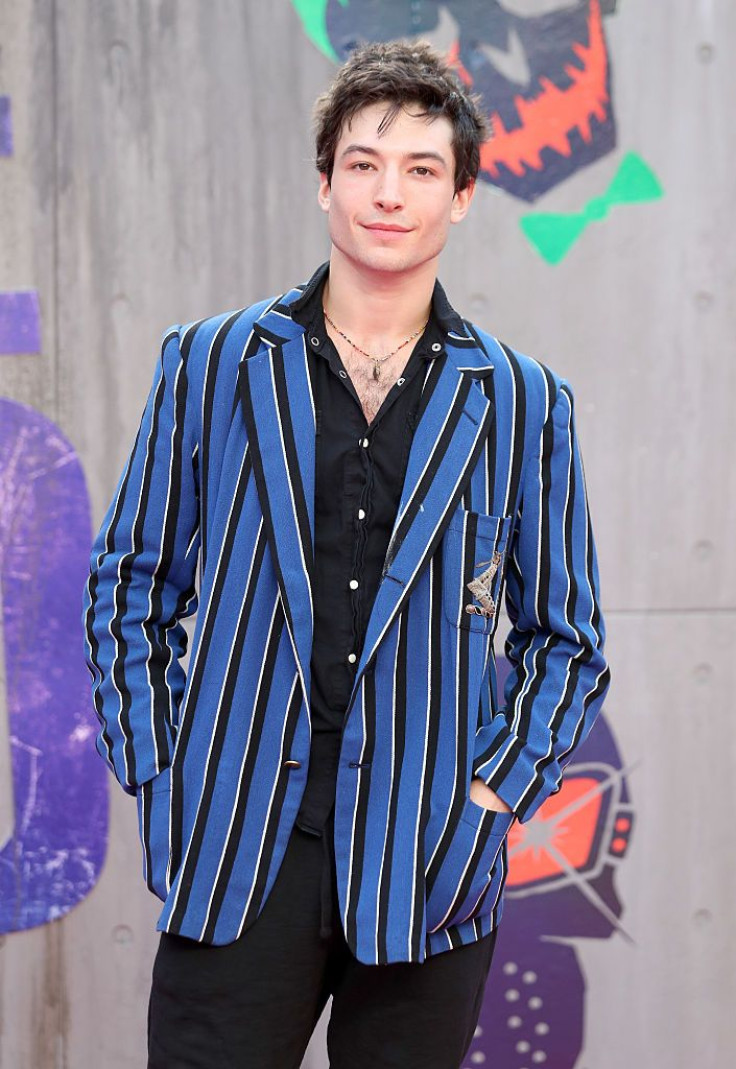 "The Flash" solo film is currently in the works at DC and we may have found out which villain or villains The Flash will face off against in his first featured film. According to Umberto Gonzalez of HeroricHollywood.com, The Flash will battle a team known as The Rogues.
While unconfirmed by Warner Bros. Pictures, the rumored villains of the film are led by Captain Cold and feature Mirror Master, Heat Wave, Captain Boomerang, Weather Wizard, Trickster, Pied Popper and Top. If you're unfamiliar with the characters, here's a refresher:
Captain Cold — The leader of the group, Captain Cold is armed with a gun that can freeze anything and has strict rules for the Rogues, like not killing unless they have to.
Mirror Master — As his name suggests, Mirror Master is a master of mirrors and has created different mirrors that can perform various acts, such as traveling to different dimensions.
The Pied Piper — Originally a criminal, The Pied Piper eventually changed his ways and became a good guy. He returned to being a Rogue, even though he's still good.
Weather Wizard — After killing his brother, Weather Wizard inherited a wand that can control the weather. Weather Wizard's wand was eventually destroyed and he started controlling the weather with his mind. He has since gone back to using his wand.
Trickster — A circus acrobat turned criminal, the Trickster wears a pair of shoes that allows him to fly and is armed with joke themed weapons, such as exploding teddy bears and itching powder.
Captain Boomerang — We already saw Boomerang in the "Suicide Squad," but the villain is also a member of the Rogues. Captain Boomerang is an expert with throwing weapons.
Top — While The Flash can run at incredible speeds, the Top can spin at high speeds. Top's spinning ability has also given him increased intelligence as well as telekinetic and telepathic powers.
Heat Wave — Armed with a flamethrower, Heat Wave is able to project and manipulate fire from his body. Heat Wave also has issues with Captain Cold and has blamed him for the group breaking up in the past.
The Flash was briefly featured in Zack Snyder's "Batman v Superman: Dawn of Justice" and will play a larger role in 2017's "Justice League." Following the release of "Justice League," The Flash will make his solo debut in 2018's "The Flash" which is being directed by Rick Famuyiwa ("Dope," "The Wood"). The film will star Ezra Miller as The Flash and is scheduled to be released March 16, 2018.
When asked about the upcoming solo film, Miller said it will feature a mix of humor and super powers. "I think there's just an intention to make something extremely fun and something superhuman and something deeply human," Miller told MTV News. "It's the thing we're all trying to do, but I think Rick's mind and his heart are in an excellent place, and his expertise as a filmmaker, as evidenced by 'Dope', all come together as very exciting factors to me."
© Copyright IBTimes 2023. All rights reserved.