Ariana Grande New Album Release Date Teased On Twitter; Details About 'Moonlight' And New Song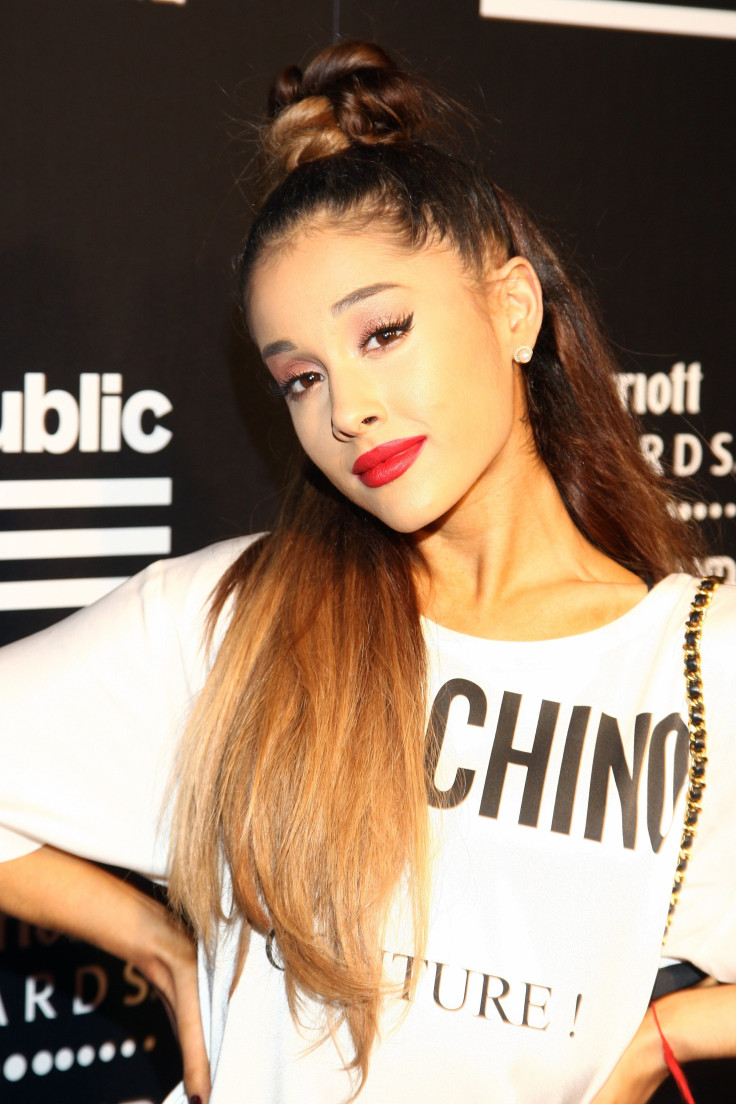 It's been a year since Ariana Grande has released an album, and her fans are going crazy waiting for the pop star's new project to drop. According to previous rumors, Grande's upcoming third studio album, titled "Moonlight," wasn't going to be released until the end of the year, but Grande teased that fans won't have to wait that long.
On Wednesday, the 22-year-old singer took to Twitter to share some details about her new album, which will follow 2014's "My Everything." Grande wrote in a series of tweets that she's "really effing excited for the near future." She added, "Personally … I consider October 'nearby future.' "
"I am not teasing!!!! I promised y'all I would always tell you as much as I could as soon as I could only cause I love you like I do," she wrote. According to a fan, the "Love Me Harder" singer then tweeted "but yes… the [moonlight] festivities begin in October. Now enough tea!!! I hope your lil tummies are full for now! More brewing." Grande has since deleted the tweet.
If Grande's tweets are anything to go by, fans could expect the pop star to drop her "Moonlight" album sometime next month. It could also mean, however, that she only has plans to release the album's first single "Focus On Me."
While Grande hasn't further commented on the rumored slip, the singer did tell fans in another series of tweets on Tuesday that she plans to announce the release date for "Focus On Me" later this month, and "Moonlight" will also be the name of one of the songs on the album. "It's a song I wrote with victoria [monet] one night that is v near and dear to my heart. My favorite/ most special song I've got to this day," Grande told one of her fans.
© Copyright IBTimes 2023. All rights reserved.
FOLLOW MORE IBT NEWS ON THE BELOW CHANNELS