Ariana Grande Reunites With 'Victorious' Co-Stars Matt Bennett, Elizabeth Gillies At Women's March Los Angeles [PHOTOS]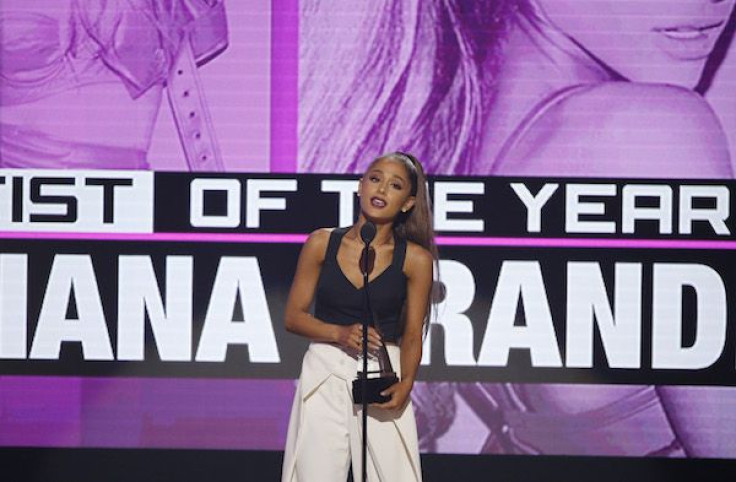 "Victorious" was canceled back in 2013, but some of the cast have remained good friends off-cam and continue to hang out to this day. For instance, Ariana Grande, who has since become an international singing sensation, is still good friends with Elizabeth Gillies and Matt Bennett. The trio even reunited to fight for women's rights during this weekend's Women's March Los Angeles event.
On Saturday, Grande cleared off her busy schedule to be with her family and friends for the Women's March movement. On her family's side, Grande was joined by her mother Joan and her grandmother Marjorie, whom she prefers to call as Nonna. Ari's brother, Frankie Grande, also came to the gathering, but he was noticeably absent from the "Side to Side" singer's posts. However, Frankie managed to post some pictures of himself being part of the huge crowd on his own Instagram account.
When it comes to Grande's friends, Mac Miller's girlfriend brought so many of them that they had to ride a bus to the march. Among her friends who caught the attention of Arianators were Gillies and Bennett, who even starred alongside the "Scream Queens" actress in her "One Last Time" music video. Ariana posted a short clip of her and her friends, and many fans couldn't help but be happy over their mini-reunion, with some referring to them by their characters' names Cat Valentine (Grande), Jade West (Gillies) and Robbie Shapiro (Bennett) in the comments.
Gillies also documented their time together at the march via her Instagram account. First, she posted a pic of her and Grande during a marching break. Then, she uploaded a selfie she took with Bennett, whom she called her "marching buddy" in the caption. Finally, she posted a candid shot of Ariana while the latter was accompanying her nonna, who was seated on a wheelchair.
Ariana has been in constant communication with Bennett and Gillies. In December, the trio also got together for the holidays. Bennett even took to Instagram to show off a photo with the "Dangerous Woman" hitmaker and reassured their friendly relationship by captioning the snap: "Friendship is rare." When Ariana celebrated the successful broadcast of "Hairspray Live!" with her castmates, Gillies was also there to congratulate the pop singer.
© Copyright IBTimes 2023. All rights reserved.