Army Dumps 4 Types Of Tank Ammo, Designs A New Super Bullet That Can Do It All
Just when we thought that 2020 couldn't look any better for new military weaponry, the U.S. Army announced that it is currently testing the M1A2 Abrams tank and with it a new "Super Bullet" that will make its debut along with the upgraded tank in the coming year. These are exciting times in the development of new military technology.
Army engineers are currently working on a new Advanced Multi-Purpose (AMP) 120 mm ammunition that will effectively eliminate the need or use for four of their current ammunition variants, according to a report by National Interest. These include the M830 High Explosive Anti-Tank (HEAT) round, and its second variant, the M830A1 Multi-Purpose Anti-Tank, or MPAT round. The M1028 Canister round and the M908 Obstacle Reduction round are also on the chopping block.
The creation of this new round seems to back up the Armys' vision of the new M1A2 being a more lethal, faster, lighter weight, better-protected and better-equipped machine of war. These updates and adjustments to ground vehicles come as a surprise because most countries are gearing up their aircraft and drone capabilities. The Army is leaving other world powers in the dust, literally. Neither Russia nor China has any tank or tank-like weapon that can compete with the U.S. Army' capabilities in this field of warfare.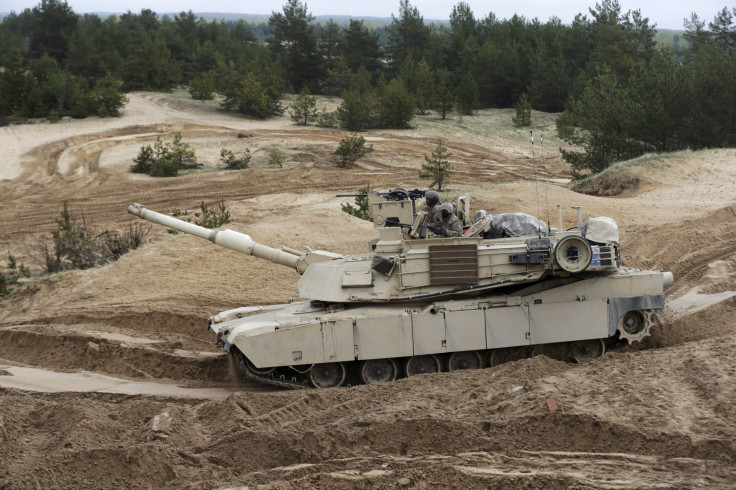 As far as upgrades go, the new Abrams will have a dedicated ammunition data link that will help its crews select the best type of ammunition to use in any given situation. A source told International Busines Times that the new ammunition may be a single bullet with multiple configurations; this would allow tanks to carry more weapons that can be set as opposed to having to stop and load munitions.
Being able to eliminate four different types of ammunition and accomplish the same or better results would be amazing. Tank crews would be able to maximize safety and efficiency all while being the most superior force on the ground. That sounds like a scientific marvel and a big win for the Army. Waiting for all the excellent new developments this year is similar to waiting for the new car and truck models, this will be excellent to watch.
© Copyright IBTimes 2022. All rights reserved.
FOLLOW MORE IBT NEWS ON THE BELOW CHANNELS