'Arrow' Star Stephen Amell Reveals He Was Injured Ahead Of Epic Fight Scenes
Monday's "Arrow" was filled with some of the most violent fight scenes yet as Oliver had his final showdown with Ricardo Diaz, but that look of pain on the hero's face may have been a little too real. Star Stephen Amell revealed that he was injured just before shooting the stunt-heavy episode.
"True story: I suffered an occult fracture to my left hip right before we started filming tonight's episode," he tweeted. "I couldn't make it worse I could simply delay the healing process if it hit it on something."
Amell added that the fracture happened when he fought at All In, a pay-per-view wrestling event organized in part by "Arrow" guest star Cody Rhodes. The show, held at the Sears Centre Arena in Chicago on Sept. 1, featured a match between Amell and Christopher Daniels.
"Also couldn't complain [because] it happened in a wrestling match. I'm an idiot," Amell added. He also tweeted out a video of the moment that he sustained the hip injury.
According to director James Bamford, there wasn't any whining from the Green Arrow actor. "I didn't hear any complaining. You fought through all of this like a champ," he replied.
Amell also complimented his crew after seeing the episode. The hour included more stunts and effects than usual, and the star knows that it was a challenge for every department.
"Very proud of tonight's episode," he wrote. "It was a logistical quagmire because of the amount of stunt work involved. All departments had to be on their games and the producers had to have a ton of faith in us and in particular the stunt department. I hope it showed!"
"Arrow" Season 7 airs Mondays at 8 p.m. EST on The CW.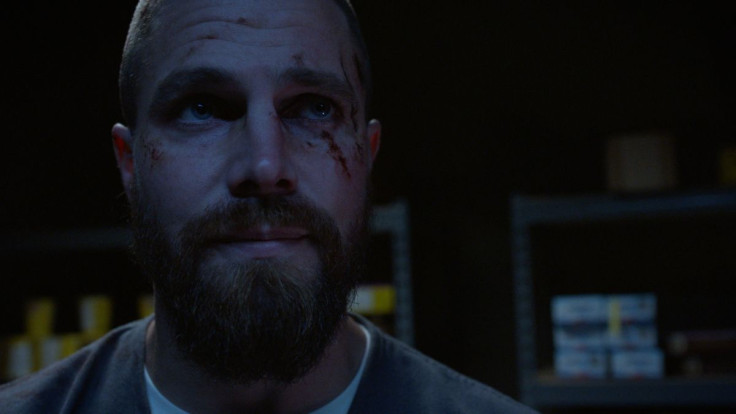 © Copyright IBTimes 2023. All rights reserved.