Asia Poised To Lead Web3 Adoption - Here's Why
Web 3.0, or Web3 as they call it, is fast becoming the catchword as it continues to draw significant attention worldwide.
The hype surrounding Web3 seems to be at its peak in Asia, especially in Southeast Asia. With a young, tech-savvy population, the Asian region is at the forefront of embracing technological innovation and digital transformation.
While Web3 is still in its early stages, many Web3 startups are increasingly setting up their headquarters in Southeast Asia, primarily due to the region's crypto-friendly laws.
Based on the pillars of decentralization and true ownership, the possibilities of Web3 are endless, more so in emerging markets where the larger population doesn't have access to traditional financial systems. Institutional investor and venture capital interest in Web3 projects have skyrocketed in the past few months, despite the sideways-trending market.
Meanwhile, Southeast Asia has become the epicenter of Web3 adoption and expansion. A recent report from White Star Capital indicates that venture capital funding for Web3, crypto and blockchain startups across Southeast Asia had already crossed $1.45 billion by the end of 2021. Investments have flooded in this year as well, with Southeast Asian startups raising upward of $1 billion through the end of June.
In this context, Seonik Jeon, CEO of FactBlock & KBW, said, "There are currently more than 400 blockchain-related startups in Singapore, and Axy Infinity at one point recorded more than 2.9 million monthly users in Southeast Asia. Although we are still in the early stages of Web3, we believe that adoption is inevitable and Asia will be one of the first to fully implement Web3 in our daily lives."
Several Asian countries are leading the charts of global cryptocurrency adoption indexes. In recent years, Southeast Asia has become the proving ground for blockchain innovations, ranging from DeFi to Play2Earn and other promising initiatives. Developing economies like India, Indonesia, Vietnam, Thailand and the Philippines are quickly embracing the fintech revolution to deliver basic financial primitives to their collective underbanked populations.
Likewise, South Korea, which is currently preparing to host Asia's largest blockchain summit, Korea Blockchain Week 2022, is quickly becoming another preferable location for crypto and Web3 startups due to its crypto-friendly laws. At the same time, crypto-native funds are pouring millions of dollars into a wide range of Web3 startups, not wanting to fall behind the curve despite Web3 still being in its infancy.
The Web3 investment scene across the Asian market has changed dramatically, so much that traditional venture capital funds are no longer the only deep-pocketed players in the game. A wave of high-net-worth individuals and prominent crypto exchanges have also entered the playing field. Even gaming guilds and DAOs are jumping in on the action, investing across a slew of Web3 projects and startups.
"Digital asset markets and Web3 projects are more than capable of raising funds globally, on the free market, and the practice by VC investors to gain early exposure is not necessarily good for the space nor is it needed," Ben Caselin, head of research and strategy at AAX, said. "Institutions can bring capital into the market and this can be of service. But we should not subscribe to the narrative that the success of Web3 will depend on them."
The Key Drivers of Web3 Adoption in Asia
By design, Web2 — the current version of the internet — is heavily centralized. Users depend on third-party platforms to share and access content, communicate with each other and for almost every other online activity. Not only do these platforms monetize user interactions and user data (usually without the user's consent), but the end users effectively exert zero control over what is rightfully theirs.
That said, it is critical to understand that while the world today is more connected than ever due to the internet and the diaspora of Web2 products and services, it has also created a new world order which is politically and technologically divided. For more than two decades, the Western world has had more advantages in terms of technology (and the wealth generated from said technology), thereby creating a rather West-dominant tech economy. Due to this uneven distribution, Western big-tech companies like Google, Amazon and Facebook have taken over the internet infrastructure.
In the meantime, the U.S.-China trade war and the ongoing U.S. and European sanctions against Russia have intensified the need for a more "neutral" socio-economic digital ecosystem that benefits emerging economies mostly detached from the ongoing scrimmages of the Western world. Many of these regions' populations perennially remain in the "unbanked" category within the traditional financial system. Worse yet, several countries aren't even a part of the West-dominated financial and banking systems.
Fortunately, the emergence of blockchain technology and other innovative fintech solutions has turned out to be a life-changer for the expanding Asian economy, primarily because the population is highly tech-savvy, and the adoption of smartphones and the internet in these regions is at an all-time high.
His Excellency Justin Sun, ambassador and permanent representative of Grenada to the WTO and founder of TRON, said, "There are a couple of key drivers to Web3 adoption in Asia as I see it. The first is the sheer amount of technology that is being built in Asia - laying the foundation of extremely accessible infrastructure that the future of Web3 can flourish on. Not to mention the organizations that are already built in a completely decentralized way, like TRON DAO. VCs and institutions are drawn to this innovative, motivated spirit."
"This brings me to my second point where the ethos of Web3 (decentralization and true ownership) can level the worldwide playing field. Web3 has the power to really push financial inclusion that gives everyone equal access to the same markets. I believe it is a big motivator for Easterners when pushing Web3 adoption," he explained.
Within a short time, Asia has cemented itself as the hotspot for DeFi and Web3 innovation, as lower entry barriers and minimal costs encourage investment and development. The young (and largely unbanked) regional population is finding the idea of financial inclusion highly appealing. Simply put, a thriving startup ecosystem and the region's readiness to adopt technology have positioned Asia as a top market for Web3.
"A key driver for Web3 adoption is the younger generation's curiosity and willingness to try new technologies. Korea is one of the most technologically advanced countries in the world and the millennial generation here is often called the "mobile native generation" due to their familiarity and acceptance of technology. They are enthusiastic and passionate, and are ready to quickly accept and adapt to changes and development in areas such as blockchain, Web3, NFT, and gamefi. This eagerness also extends outside of Korea into other Asian countries," Jeon said.
Furthermore, government and regulatory sentiment towards blockchain and cryptocurrency in countries like South Korea, Singapore, Indonesia, Thailand and the Philippines, to name a few, has been permissive so far, in contrast to Europe's or the U.S.' ongoing attempts to "tame" the cryptoverse. For instance, earlier this year, the South Korean Ministry of Science and Information and Communication Technologies allocated roughly $177.1 million for its "Digital New Deal program" to boost Web3 and metaverse innovation by supporting startups and creating new jobs across the country.
Finally, the cost factor is one of the key reasons behind an increasing number of Web3 startups flocking to Southeast Asia. To put the figures in perspective, Silicon Valley developers' salaries amount to more than $300,000 annually. By contrast, developers across the Southeast Asian market get paid roughly $8,000 per year.
The Asian Web3 market is ripe for the taking. Both investors and startups have realized this, which is why sizable investments from the West are making their way into the Asian Web3 startup scene. Pursuant to that very point, U.S. billionaire and investor Mark Cuban recently invested a "hefty" amount in Indian blockchain startup Polygon.
Other well-known investors like DeFiance Capital, LightSpeed Ventures, Singapore-based OpenSpace Ventures, Singapore's United Overseas Bank, Signum Capital, Golden Gate Ventures and Supachai Kid Parchariyanon are among the few that have heavily invested in Web3 startups across Asia.
The speed at which Asia's tech landscape is changing, paired with the endless possibilities of Web3, will be critical in helping several countries transition from developing to advanced economies soon.
(Reuben Jackson is a blockchain security consultant and crypto writer.)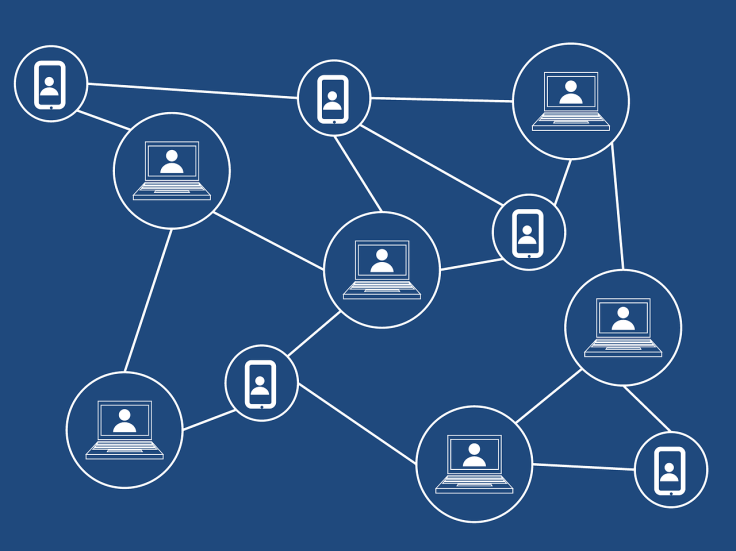 FOR FREE to continue reading
✔️ Unlock the full content of International Business Times UK for free
offer available for a limited time only
✔️ Easily manage your Newsletters subscriptions and save your favourite articles
✔️ No payment method required
Already have an account?
Log in
© Copyright IBTimes 2023. All rights reserved.