Asian Markets Fall As Euro Zone Worries Persist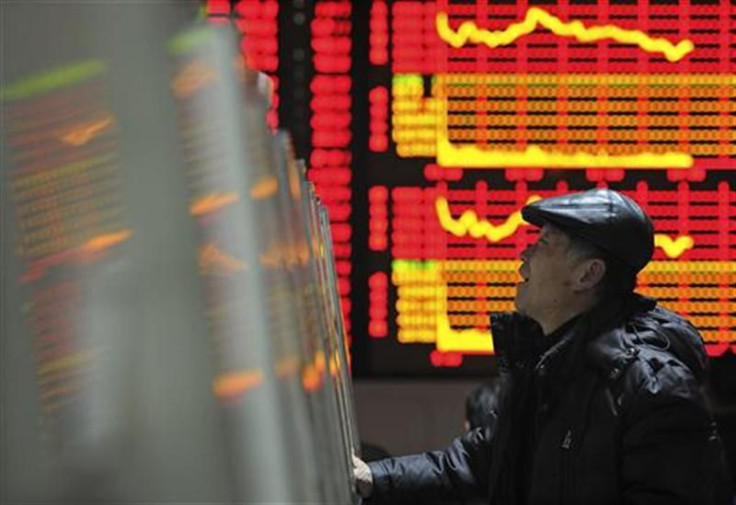 Most Asian markets fell Tuesday as investor sentiment was dragged down by the continuing concerns over the debt burden lingering over the euro zone.
The Chinese Shanghai Composite fell 0.12 percent or 2.62 points to 2138.78. Hong Kong's Hang Seng will be open only in the afternoon as the region is hit by a typhoon.
Japan's Nikkei Stock Average dropped 0.42 percent or 35.70 points to 8472.62. Among major losers were Sharp Corp (3.40 percent), Isuzu Motors Ltd (3.31 percent) and Toshiba Corp (3.26 percent).
South Korea's KOSPI Composite Index declined 0.28 percent or 5.04 points to 1784.40. Shares of Samsung Electronics Co Ltd gained 0.43 percent and those of Hyundai Motor Co climbed 1.14 percent.
India's BSE Sensex gained 0.34 percent or 57.47 points to 16934.82. Major gainers were Infosys (0.62 percent), ICICI Bank (0.28 percent) and Tata Motors Ltd (0.23 percent).
Investors continue to worry about the uncertainties in the euro zone economy. The inability to seal the deal on the main elements of the recent EU summit has become a major worrying aspect for market players.
Moody's Investors Service said Monday that it was changing its outlook for Germany, the Netherlands and Luxembourg to negative from stable. It cited the increasing risk of Greece leaving the euro currency and the need for more support required for Spain and Italy to be reasons for the change in outlook.
Market sentiment continued to be weighed down by the increasing debt pressure on Spain. Last week the 10-year government bond yields in Spain soared by around 25 basis points to record highs of about 7.2 percent. Also the gross domestic product projection by the Spanish government last week showed that Spain's economy would not register growth before 2014, adding to concerns about the amount of sovereign funding needed.
Meanwhile, China's manufacturing activity rose in July compared to that in June, according to the preliminary HSBC Flash Purchasing Managers Index (PMI) released Tuesday. The preliminary reading of the PMI, a measure of the nation-wide manufacturing activity, climbed to 49.5 in July compared to 48.2 in June. However, this report could not revive the market confidence.
© Copyright IBTimes 2023. All rights reserved.