Asian Markets Plunge, Shanghai Composite Index Enters Bear Market Territory As China Liquidity Crisis Continues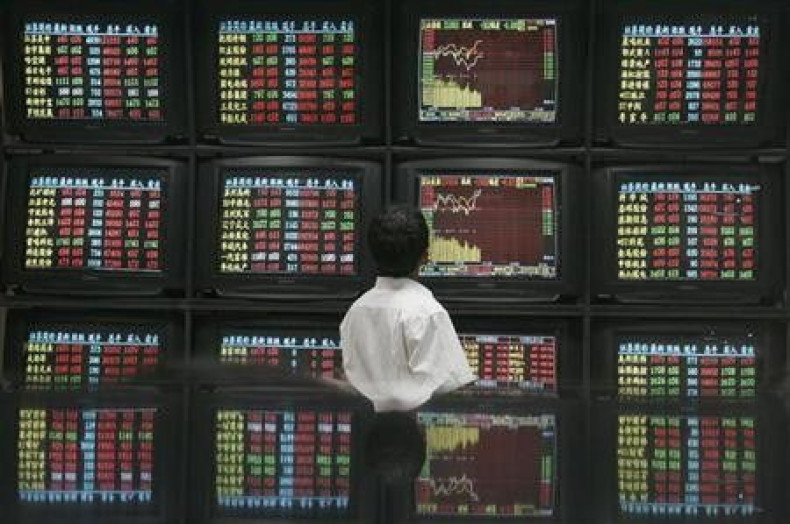 Chinese stocks fell to four-and-half-year lows on Tuesday, as the ongoing credit crisis in China's banking sector further rattled Asian markets, which have been hit hard in recent weeks by concerns about the future of the U.S. Federal Reserve's bond-buying program.
China's Shanghai Composite index slumped 4.72 percent, or 92.64 points, to 1,870.59 on Tuesday, after suffering its worst single-day loss in almost four years in the previous session, to enter bear-market territory. The index has now lost more than 20 percent since February.
Japan's Nikkei plunged 2.12 percent while Hong Kong's Hang Seng fell 1 percent. In South Korea, the KOSPI declined 1.44 percent while India's BSE Sensex was trading down 0.20 percent in mid-morning trade.
"We are cautious at the moment and continue to watch the unfolding situation, as we believe the biggest risk comes from the [People's Bank of China] potentially mishandling the situation," Bank of America Merrill Lynch's China economist Ting Lu told MarketWatch.
"In our view, dealing with banks in breach of regulations should be done by improving prudential regulations rather than engineering an interbank credit crunch which could potentially backfire should banks lose mutual trust," he said.
Interbank lending rates in China retreated from a record high last Thursday after the People's Bank of China's, or PBoC, injected 50 billion yuan ($8.17 billion) into the financial system through short-term liquidity operations. However, even as interest rates stayed above 6 percent on Monday, the PBoC, in a statement dated June 17 and made public on Monday said, that liquidity in the country's overall banking system is at a reasonable level, suggesting that no more cash infusions would be forthcoming.
"Global markets are taking off risk and will continue to be jittery until interbank rates in China stabilize," Ichiro Yamada, general manager of equities who helps manage the equivalent of $3 billion in stocks at Fukoku Mutual Life Insurance in Tokyo, told Bloomberg.
Meanwhile, comments from Fed officials on Monday, did little to help the mood in global markets.
U.S. stocks ended steeply down on Monday despite paring some early losses after Minneapolis Fed President Narayana Kocherlakota and Dallas Fed President Richard Fisher said investors should not overreact to the central bank's plan to slow scale down asset purchases.
On Monday, the Dow Jones Industrial Average declined 0.94 percent and the Standard & Poor's 500 Index was down 1.21 percent, while the Nasdaq Composite fell 1.09 percent.
"Fed comments overnight did little to soothe market angst, with both revealing little concern about the market reaction to prospects of Fed tapering. However, both Fed officials were keen to point out that policy will remain accommodative even after the end of quantitative easing which helped to allay some of the pain on markets in overnight trading," said a note from Credit Agricole.