Asian Stock Markets Fall On US Fiscal Fears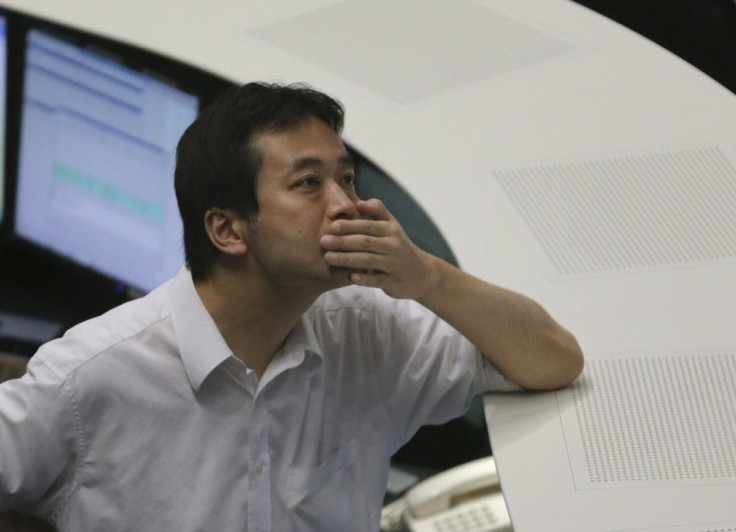 Asian stock markets declined Friday as concern over the U.S. fiscal cliff and euro zone debt crisis continued to weigh on the sentiment.
Japanese benchmark Nikkei plunged 0.90 percent or 135.74 points to 8837.15, Hong Kong's Hang Seng declined 0.65 percent or 141.11 points to 21425.80 and Chinese Shanghai Composite slipped 0.12 percent or 2.44 points to 2069.07 while South Korea's KOSPI Composite fell 0.52 percent and India's BSE Sensex declined 0.34 percent.
Markets opened on a negative note, tracking overnight slump on Wall Street with the Dow Jones Industrial average declining to the lowest level in more than three months as investors were concerned about the fiscal cliff, a term used to describe a raft of tax increases and spending cuts that will automatically be poised to start next year and possibly push the U.S. back into another recession if nothing is done by the Congress and the President.
Sentiment was also weighed down by concerns over the next tranche of Greek aid. The debt-ridden country had managed to narrowly pass a fresh set of austerity measures in its parliament but now the focus has shifted to whether EU finance ministers will unlock the next Greek loan when they meet in the coming week.
Euro-area finance ministers won't make the call to release 31.5 billion euros ($40.1 billion) of aid for Greece that has been frozen since June when they meet in Brussels on Nov. 12 as they await a full report on the country's compliance with the terms of its bailout, Bloomberg reported citing a European Union official.
However, the downward move was limited after data showed that Chinese inflation cooled down in October, providing more room for China's central bank to introduce further monetary easing measures to boost growth in the world's second largest economy.
The data from the National Bureau of Statistics show that China's consumer price index (CPI), which measures the change in the price of goods and services from the perspective of the consumer, fell to 1.7 percent in October on annual basis from 1.9 percent in the previous month. China's producer price index (PPI), which measures the change in the price of goods sold by manufacturers, decreased 2.8 percent in October from last year, following a 3.6 percent decline in September.
Japanese shares ended lower, led by declines from Industrial and metal related companies. OKUMA Corp. declined 3.53 percent and NEC Corp. slumped 7.19 percent while Pacific Metals Co Ltd. plunged 6.07 percent.
In Hong Kong, COSCO Pacific Ltd. fell 1.85 percent and Chow Tai Fook Jewellery Group Ltd. declined 5.57 percent while Aluminum Corp of China Ltd. slipped 2.92 percent.
In Seoul, Kia Motors Corp. declined 1.57 percent and Hyundai Mobis fell 2.74 percent while Samsung Electronics Co Ltd. slipped 0.67 percent. Meanwhile, the Bank of Korea (BoK) held interest rates steady 2.75 percent as expected.
© Copyright IBTimes 2023. All rights reserved.