Asian Stock Markets: Fundamentals Take A Backseat To Sentiment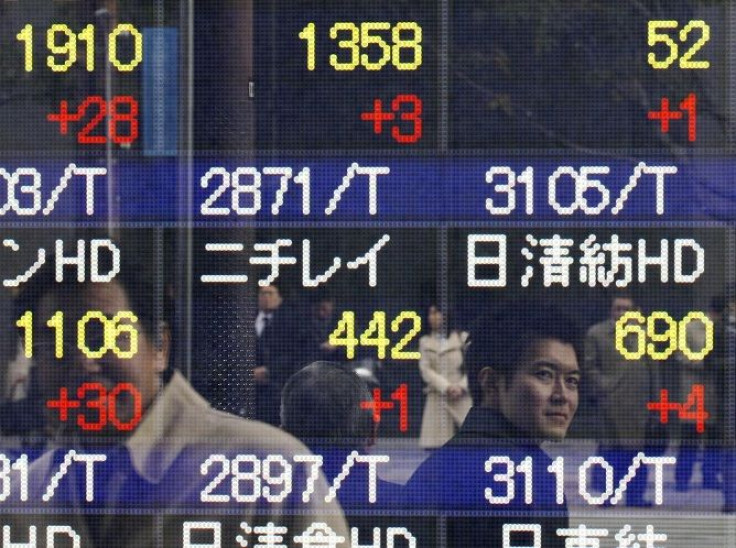 Since the outbreak of the financial crisis in 2008, "fundamentals" – earnings, debt ratios and cash flow -- in the Asian equity markets have taken a back seat to the global "risk-on/risk-off" phenomenon. Asian markets shouldn't be perceived as high risk, but stock valuations are definitely out of sync with earnings growth, an industry expert warned.
"Last year, we saw a lot of market movements driven by shifts in sentiment based on changes in news flow particularly out of the euro zone and the U.S.," said James Thom, a Singapore-based fund manager at Aberdeen. "I think that will continue this year."
"We happen to be in a good start to the year and sentiment is buoyant. But it only takes another bad news out of Spain and sentiment will suddenly switch again," Thom added.
Global investors piled into stocks in January and slashed their cash buffers to a two-year low, betting that central banks would continue to pump money into the financial system and that the worst of the euro zone debt crisis is over.
In a month that saw global stock markets gain nearly 5 percent, after ending 2012 more than 13 percent higher, investors took their stock holdings to a nine-month high, the January Reuters asset allocation poll showed.
Allocation to Asian stock markets (excluding Japan) rose to 9.5 percent of their total portfolio, up from 8.7 percent in the year-ago period. Meanwhile, these fund managers reduced their allocation to the U.S. and the Canadian stock markets.
"We would argue that Asian equities shouldn't be seen as high risk because there are excellent companies with super-strong balance sheets and enjoy high growth," Thom said. However, he pointed out that "valuations crept up a bit and have kind of outpaced earnings growth, so at some point we will get to that inflection where people think this is just too expensive now."
"On individual markets, we could argue that we are getting there now," Thom said.
The Philippine Stock Exchange Index charged past the 6,500 mark Wednesday, recording its 16th all-time high this year.
The bellwether stock index climbed 33 percent last year and 74 percent since reform-minded President Benigno Aquino took office in July 2010.
"The Philippines stock market certainly had a pretty strong run and is now trading at a substantial premium to the rest of the region," Thom said.
The recent high returns of the PSEi will eventually be tempered by its high P/E multiple of 20.9 x, according to Thomson Reuters data. It becomes starkly expensive when compared to those of Thailand (16.5 x), Indonesia (17.9 x), Singapore (10.3 x), Hong Kong (11.7 x) and China (12.3 x for Shanghai B shares).
"There are lots of good reasons why the momentum has been so strong there, but still, I think investors are getting nervous about valuations there. And you'll see this same elsewhere in the region," Thom said.
© Copyright IBTimes 2023. All rights reserved.