Asian stocks decline, oil prices surge on Libyan concerns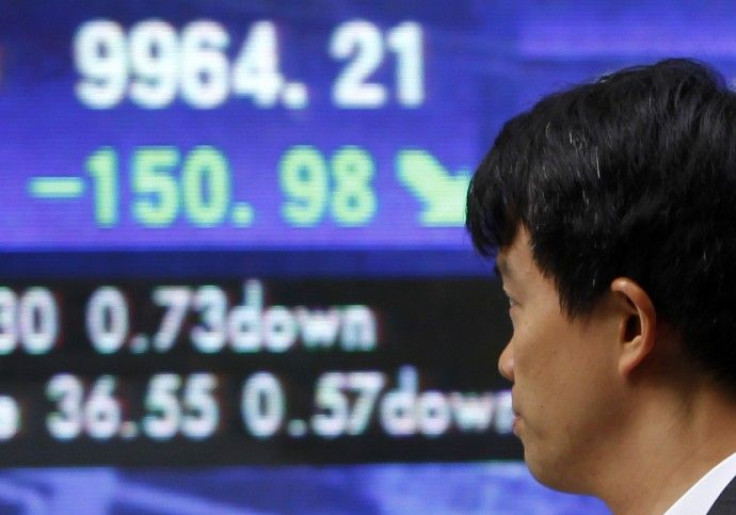 Most Asian stocks ended lower on Wednesday, led by declines from airlines as crude oil prices surged on growing fears that Libya may descend into a civil war after Colonel Moammar Gaddafi warned that he would never give up his power and would rather die a "martyr."
Tokyo shares fell, led by declines from exporters as the yen hovered around two-week highs against the dollar. Japanese benchmark index Nikkei fell 0.80 percent or 85.60 points to 10,579.10. Canon Inc. declined 1.62 percent and Honda Motor declined 1.81 percent, while Nissan Motor plunged 2.1 percent.
Inpex Corp., Japan's largest oil producer, slumped 4.07 percent to 566,000 yen and Japan Petroleum Exploration declined 2.16 percent to 3,910 yen, while JX Holdings declined 1.18 percent.
Chinese Shanghai composite gained 0.25 percent or 7.12 points to 2,862.63 as investors snapped up bargains following a sell-off the day before.
Hong Kong stocks ended lower, led by declines from airlines stocks after crude oil prices surged to a 28-month high. Benchmark Hong Kong's Hang Seng index declined 83.91 points or 0.36 percent to 22,906.90. Shares of Cathay Pacific Airways slumped 4.2 percent and China Eastern Airlines fell 2 percent, while Air China slipped 0.80 percent.
South Korean shares dropped, dragged down by high-tech giants and transportation companies' shares. Benchmark Seoul composite declined 8.29 points or 0.42 percent to 1,961.63.Hynix Semiconductor plunged 4.16 percent and LG Electronics declined 1.68 percent, while Korean Air Line declined 1.77 percent.
© Copyright IBTimes 2023. All rights reserved.