Asian Stocks Gain On Stimulus Expectations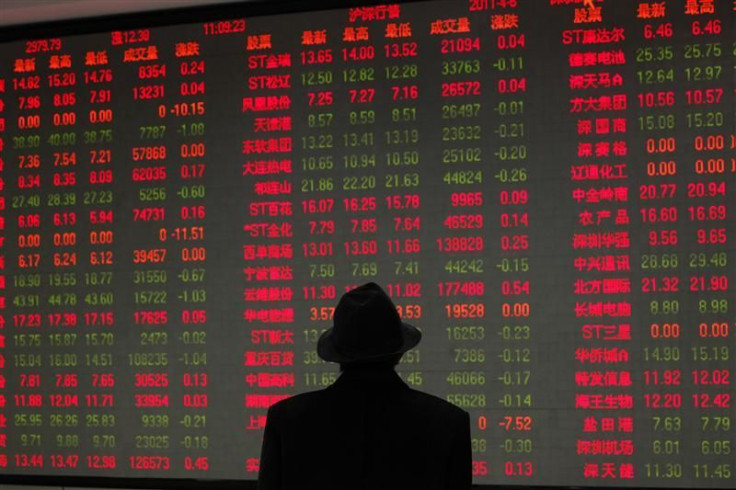 Most of the Asian markets rose Monday as investor confidence was lifted by the hope that the central bank around the globe would announce stimulus measures to regain the economic growth momentum.
Japan's Nikkei Stock Average rose 0.62 percent or 53.14 points to 8619.78. Among major gainers were T&D Holdings Inc (3.48 percent), Mazda Motor Corp (2.15 percent) and Sharp Corp (0.39 percent).
The Chinese Shanghai Composite marginally fell 0.10 percent or 2.04 points to 2126.72. Hong Kong's Hang Seng was up 1.41 percent or 271.69 points to 19546.65. Among major gainers were Sands China Ltd (4.34 percent) and Swire Pacific Ltd (2.21 percent).
South Korea's KOSPI Composite Index was up 0.81 percent or 14.90 points to 1844.06. Shares of Samsung Electronics Co Ltd rose 2.84 percent and those of Hyundai Motor Co advanced 2.19 percent.
India's BSE Sensex rose 0.98 percent or 164.21 points to 17003.40. Major gainers were Ashok Leyland (2.11 percent), Sesa Goa (1.92 percent) and ICICI Bank (1.82 percent).
Market players feel that the present economic situation is too weak to prompt the U.S. Federal Reserve into providing more policy stimulus, such as a third round of asset purchases (QE3). Since the last Federal Open Market Committee (FOMC) meeting that took place in mid-June, it has become more likely that the Fed will provide additional policy stimulus.
The minutes of the June FOMC meeting noted that a few members expressed the view that further policy stimulus would be necessary to promote satisfactory growth in employment and to ensure that the inflation rate would be at the committee's goal. Moreover, at the meeting, several others noted that additional policy action could be warranted if the economic recovery were to lose momentum and if the downside risks to the forecast became sufficiently pronounced. It is pretty clear that the economic recovery looks more fragile now than it did last month.
Investors are also expecting the announcements of stimulus measures by the European Central Bank. This follows the ECB President Mario Draghi's pledge last Thursday to do whatever it took to save the euro. Market participants feel that bold measures, including easing in the monetary policy, will give a much-needed thrust to boost liquidity in the European financial system.
© Copyright IBTimes 2023. All rights reserved.