Asian Stocks Rise On Upbeat US Data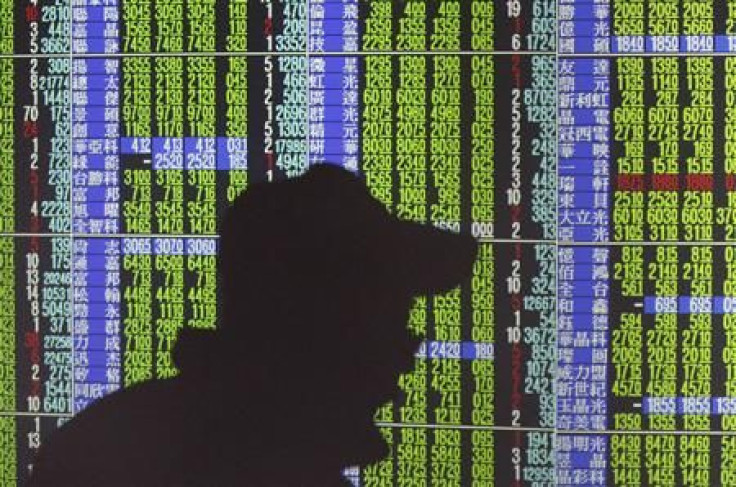 Most of the Asian stocks gained Tuesday with investor sentiment turning positive as a rise in the U.S. retail sales indicated an improvement in consumer confidence in the world's largest economy.
The Chinese Shanghai Composite marginally rose 0.02 percent or 0.44 points to 2099.15. Hong Kong's Hang Seng was up 0.09 percent or 18.53 points to 21166.78. Among major gainers were Sands China Ltd (1.99 percent) and PetroChina Co Ltd (1.53 percent).
Japan's Nikkei Stock Average was up 0.94 percent or 80.89 points to 8658.82. Among major gainers were Softbank Corp (10.76 percent), Tosoh Corp (3.33 percent) and Kuraray Co Ltd (3.21 percent).
South Korea's KOSPI Composite Index rose 0.34 percent or 6.50 points to 1932.09. Shares of Samsung Electronics Co Ltd gained 1.62 percent, and shares of Hyundai Motor Co advanced 1.33 percent.
India's BSE Sensex gained 0.35 percent or 65.30 points to 18778.85. Among the major gainers were Wipro Ltd (1.43 percent), Axis Bank Ltd (1.21 percent) and Tata Steel (0.69 percent).
Market confidence went up on the U.S. Commerce Department's retail sales report Monday showing an upswing in the consumer confidence. The report, measuring change in the total value of inflation-adjusted sales at the retail level, rose 1.1 percent in September up from 0.9 percent rise in August. Meanwhile, core retail sales excluding autos, grew 1.1 percent in September, compared to the 0.8 percent rise in August.
However, analysts sense that the market optimism could quickly fade as more clarity is needed on the improvement of consumer sentiment.
"Underlying sales were boosted by a strong 1.2 percent m/m rise in food sales, part of which may be due to a rise in food prices triggered by the recent drought. What's more, the 4.5 percent m/m surge in electronics sales is due to the release of the iPhone 5. This is a one-time boost that will be reversed in the coming months, much like after the release of the iPhone 4s last October," Paul Dales, an economist at Capital Economics, said in a note.
© Copyright IBTimes 2023. All rights reserved.