Asus Transformer Prime HD Release Date Given: iPad 3 in its Sights?
Must Have Tablets Battle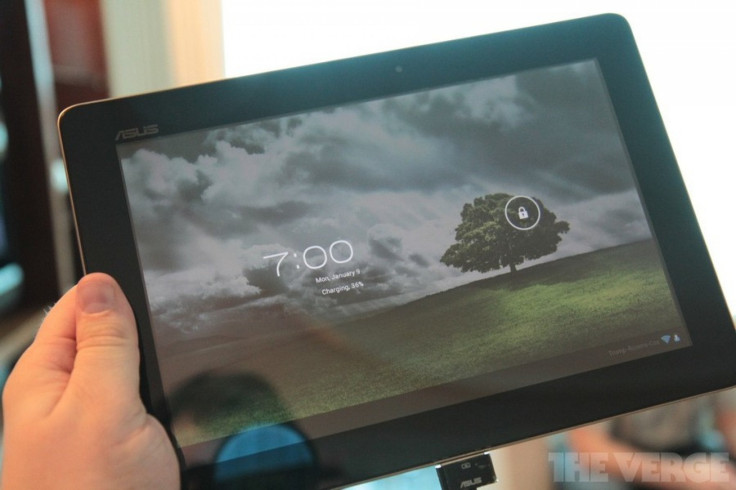 Asus Transformer Prime HD will get a release date that comes pretty close to the iPad 3 launch, and whether or not that's a coincidence, it's assured Prime HD is the only tablet that has a chance against the iPad. That's because Prime HD is a full featured 10-inch tablet with a true high-definition display, plenty of storage and the Android 4.0 operating system at its center. Unless Apple does a complete redesign on the iPad 3, that seems unlikely considering the rumor it will be an iPad 2S instead, Prime HD will have a bit larger of a screen with lots of extras the iPad doesn't.
iPad 3 is rumored to be readying a QXGA 2048x1536p resolution display with 4G LTE connectivity and Siri voice recognition. Those are great features, and with the iOS operating system including iCloud and iTunes Match, it makes a worthy competitor with the Prime HD. In the end, you'll be buying a tablet that you like best, so it depends what you want to do with the device as to which you'd more likely prefer. If you like watching movies with your tablet porting the video out to an HDTV, you could do that with either device. If you like to watch on the tablet itself or read quite a bit, the display resolution may count for more. In fact, if you really couldn't way a couple more months for the iPad 3 or until June for the Prime HD, you get a Transformer Prime (vol. 1). It's the same as the HD ( without the enhanced display), but there've been widespread reports about GPS and Wi-Fi issues with the brand new devices.
It's an ongoing saga, actually, so the timing of the Prime HD will likely be involved with that. Did they speed up production of the Prime HD because of the Prime's issues, or were they going to launch it just six months after the Prime anyway? It's unclear, but what is clear is the Prime HD will be an excellent device at a premium price. A 32 gigabyte version could start at $600 as opposed to $500 for the iPad. Tell us in the comments if you think this is the ultimate tablet battle.
MUST READ: 3D-Capable Contact Lenses Pair with Smartphone to Shoot Images Directly Into Eyeballs
© Copyright IBTimes 2023. All rights reserved.