ASUS Transformer Prime HD: TF700 Release Date Set for June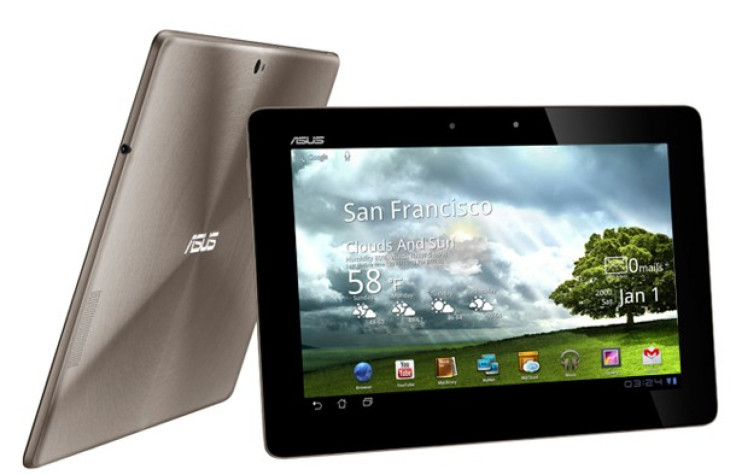 Transformer Prime enthusiasts got excited after ASUS unveiled its new TF700T tablet this month, but it appears ASUS customers will have to make do with their Transformer Prime Eee Pad TF201, and its various shortcomings, until the release date in June.
ASUS unveiled its al its all-new powerful 700 series at the CES event in Las Vegas early in January. The new tablet blew fans away with its 1920×1200 HD resolution that beats most laptop and doubles that of its predecessor, which comes with 1,280x800-pixels.
The TF700 model will come out in June at the earliest and no pricing details have been announced, ASUS wrote in their UK blog. The rumored price for the new model is $600 for 32 GB and $700 for 64 GB, CNET reported from CES in Las Vegas.
The new model also comes with an upgraded 2-megapixel camera that can be used for HD video chat. Most of the tablet's glitches have been addressed, changing its back-panel design to increase the performance of GPS, Bluetooth and Wi-Fi.
ASUS only launched its Eee Pad Transformer Prime TF201 some two months ago. But ASUS customers are highly anticipating the next model, which promises a fix for the various glitches that come with the most recent model of the tablet.
The Eee pad was criticized for its poor GPS performance. ASUS delivered this statement: The ASUS Transformer Prime is made from a metallic unibody design, so the material may affect the performance of the GPS when receiving signals from satellites. Please note that this product is not a professional GPS device, and signal performance can be easily influenced by factors including, but not limited to: weather, buildings, and surrounding environments. Please understand there are limitations when using the GPS function.
ASUS recently launched a software update that boosted GPS performance, but many customers continue to report problems about the scope of GPS coverage.
The Eee Pad Transformer Prime TF201 is the first tablet to herald the NVIDIA Tegra 3 quad-core processor. It is ultra-thin at 8.3mm and weighs only 586g and comes with state-of-the-art SonicMaster Audio technology, an HD 8MP rear auto-focus camera with LED flash and an 18-hour battery-left when combined with the mobile dock. It seems the TF700T is an effort to address some of the design flaws that prevented the Eee Pad from reaching its full potential.
The mobile dock for Transformer Primes allows the tablet to transform into a notebook form, equipped with a keyboard and battery charger. The TF700T will ship with Android's Ice Cream Sandwich software.
© Copyright IBTimes 2023. All rights reserved.