Asus Zenfone 2 Preview: Intel's Best Chance In Years To Break Into Smartphones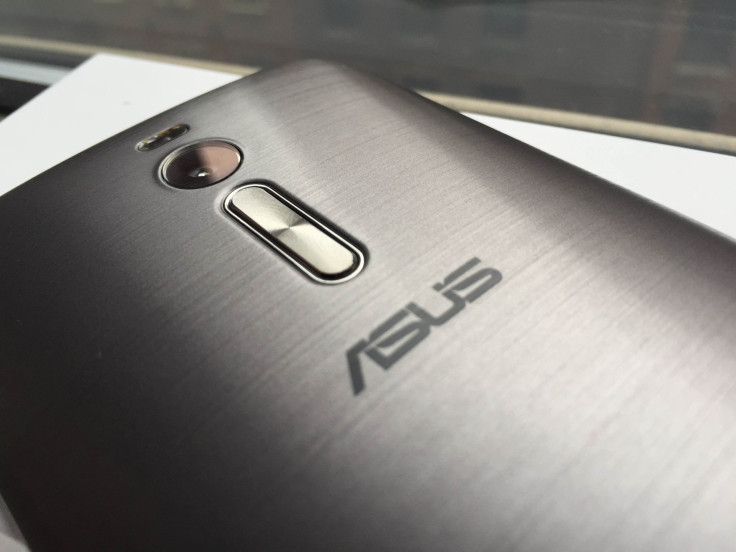 Asus' latest smartphone, the Zenfone 2, which goes on sale in the United States Tuesday, has a label on its back you don't often see on smartphones: "Intel Inside."
Intel, the firm that put the silicon in "Silicon Valley," mostly missed out on the smartphone boom. Handset makers tend to opt for ARM-based processors made by rival firms like Qualcomm because they use less power, a key concern for mobile devices with tiny batteries.
But in recent years Intel has honed its x86 technology to sip power, not chug it, and one of the resulting Atom chips -- the Z3580 -- has landed in the Asus Zenfone 2. It's not the first smartphone with an Intel processor to go on sale in the United States, but previous Intel-powered devices have been gimmicky or niche. The Zenphone 2 is the first mainstream smartphone to hit these shores that can go head to head with devices from Samsung and HTC.
From a distance, the Zenfone resembles pretty much any other mainstream Android smartphone in the market. It's a highly capable phone in a brushed metal case. Like most Android devices, it's got a sleep button at its top and three navigation buttons towards the bottom of the screen. The device itself is a little chunky but still blows away smartphones from a few years ago in terms of thinness. The $299 phone matches up well with high-end phones from other brands, making it a solid value.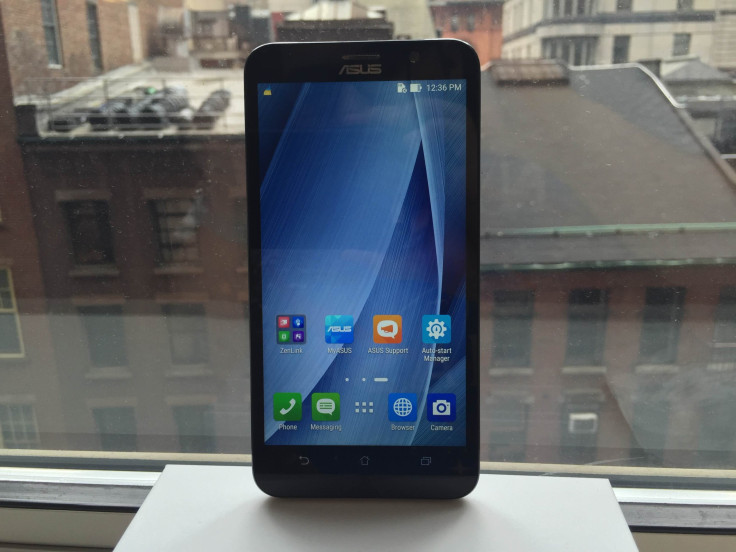 The The Intel Atom processor is powering a 5.5-inch screen with the same number of pixels as a 1080p television. In terms of size and resolution, the Zenfone's screen matches up well with the Samsung Galaxy S5 and the HTC One M9. The device is running Android 5.0, which is currently the latest version of Google's mobile operating system. (A newer one will be announced later this month.) And it also has an Intel radio that connects to 4G LTE, so you should see the same wireless speeds, depending on your carrier, as an iPhone 6 would receieve. These are impressive specifications for a low-cost smartphone.
Asus claims the device has more raw power than similar smartphones, thanks to its quad-core Intel processor. According to some benchmarks provided by Asus, that may be true, but benchmarks don't tell the whole story. The Zenfone's extra processing power is unlikely to dramatically improve everyday tasks, like scrolling or browsing the web. And the extra power comes with a cost: In early and international reviews of the Zenfone, reviewers have panned the device's battery life nearly across the board.
There are other issues that come with using an Intel chip. For instance, if you were hoping to run the recently released version of Microsoft Office for Android, you can't on the Zenfone 2 -- it only work on tablets and phones with ARM-based processors. That's ironic, considering that one of Intel's main claims to fame has been full compatibility with Microsoft products.
Asus also emphasizes the device's graphics processor, the PowerVR GX6650, which is the same GPU that's used in the iPhone 5S and should make the Zenfone a nice device for gaming. Other specs you might appreciate: 4GB of RAM (the first smartphone to hit that mark), a 13 megapixel camera, and 100GB of free Google Drive cloud storage.
Ultimately, the Zenfone's primary selling point is price. At $299 -- before any discounts and without a contract -- the Zenfone is a nice alternative to high-end phones, which can cost $700 or more before contract. In fact, the Zenfone 2 has a cheaper secondary model that cuts down on the specs and will retail for $199. Both devices are sold unlocked; you can slip an AT&T or T-Mobile SIM into either for service.
Intel probably had a hand in keeping the price down. The chipmaker is widely believed to be offering subsidized rebates to its hardware partners in order to get its Atom chips into more mobile products -- mostly tablets, so far. Intel can't compete with Qualcomm to get its chips in higher-end devices, so it's pushing hard on budget phones and tablets.
But is Intel's strategy working? It may already be too late for Intel to become a force in the smartphone market. According to a report by Strategy Analytics, Intel's mobile market share is less than 1 percent. "Its going to be difficult for Intel to raise its application processor market share in the next 12 to 24 months," Mark Hung, analyst at Gartner, said.
Asus didn't even make Android smartphones before 2014, but thanks to devices like the Zenfone, it averaged 1.5 million phones shipped per month, mostly internationally, at the end of 2014, according to CEO Jerry Shen. Most of those phones used Intel chips.
But the Taiwanese company seems to already be making alternative plans. In an interview in April, Shen said that future mid-tier Asus phones will use Qualcomm's popular Snapdragon chips. If one of Intel's primary mobile partners -- the other is Lenovo -- is starting to move away from its chips, even after a compelling product like the Zenfone 2, perhaps it's time for Intel to stop trying to buy its way into the smartphone market.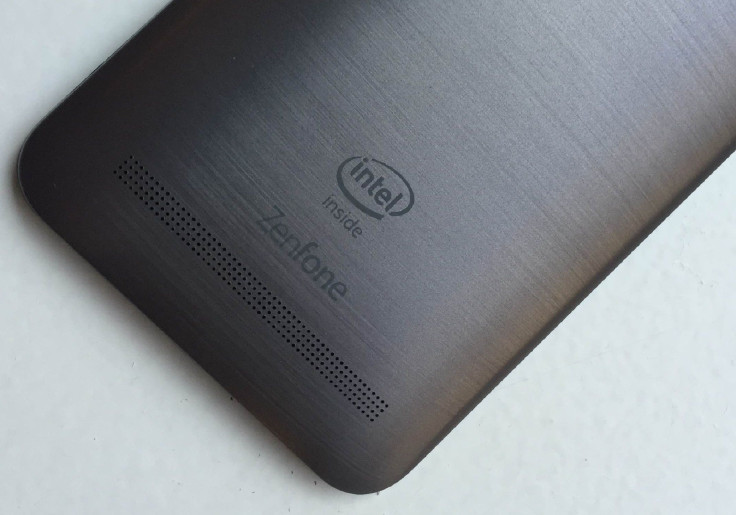 © Copyright IBTimes 2023. All rights reserved.
FOLLOW MORE IBT NEWS ON THE BELOW CHANNELS